It's been a whirlwind 48 hours for Celtic. Brendan Rodgers has left, and Neil Lennon has come in, and finally, the Hoops can breathe. It's been a pretty non-stop season for the club, but even by those standards, they couldn't have prepared themselves for the departure of the manager that has served them so well.
However, they haven't let it impact them, and in truth, the departure of the boss has only served to reiterate how well Celtic are being run. By bringing in Neil Lennon, they've really proven how efficient they are.
Now, make no mistake, most Celtic fans likely aren't too thrilled by the idea of Lennon returning. He's been successful, sure, but his style of play isn't as entertaining as that which Rodgers utilises, and there's a sense of regression whenever an old manager returns to their former club.
However, in this case, it's hard to look at this decision and view it as anything but a shrewd move. After all, Lennon's record at Celtic Park was nothing short of tremendous. In fact, it was effectively on par that which Brendan Rodgers enjoyed, with the pair achieving a points per match record of 2.23 and 2.24 respectively prior to Lennon's return (via TransferMarkt). Now, of course, their situations were different and they came in different contexts, but the point remains. Lennon knows how to win at Celtic, and wins are what the Hoops need.
Of course, it's not like Celtic are just looking to bring someone in to steady the ship, either. The ship isn't even sinking. In fact, it's close to discovering new territory, as Celtic are still in contention for two trophies in Scotland. Celtic needed to bring someone in that they can rely on as they seek to continue their winning run, and Lennon's already proven that he's capable of doing just that.
Celtic have wasted no time in getting this deal over the line, too. They went from having Rodgers in charge, to losing him, all the way through to replacing him all within a 24 hour period. The players perhaps wouldn't have even missed a single training session. That's vitally important, as the last thing that Celtic need now is any further disruption. By bringing in someone like Lennon, Celtic could forgo the usual recruitment process for the time being; as they know what they're getting with their former boss.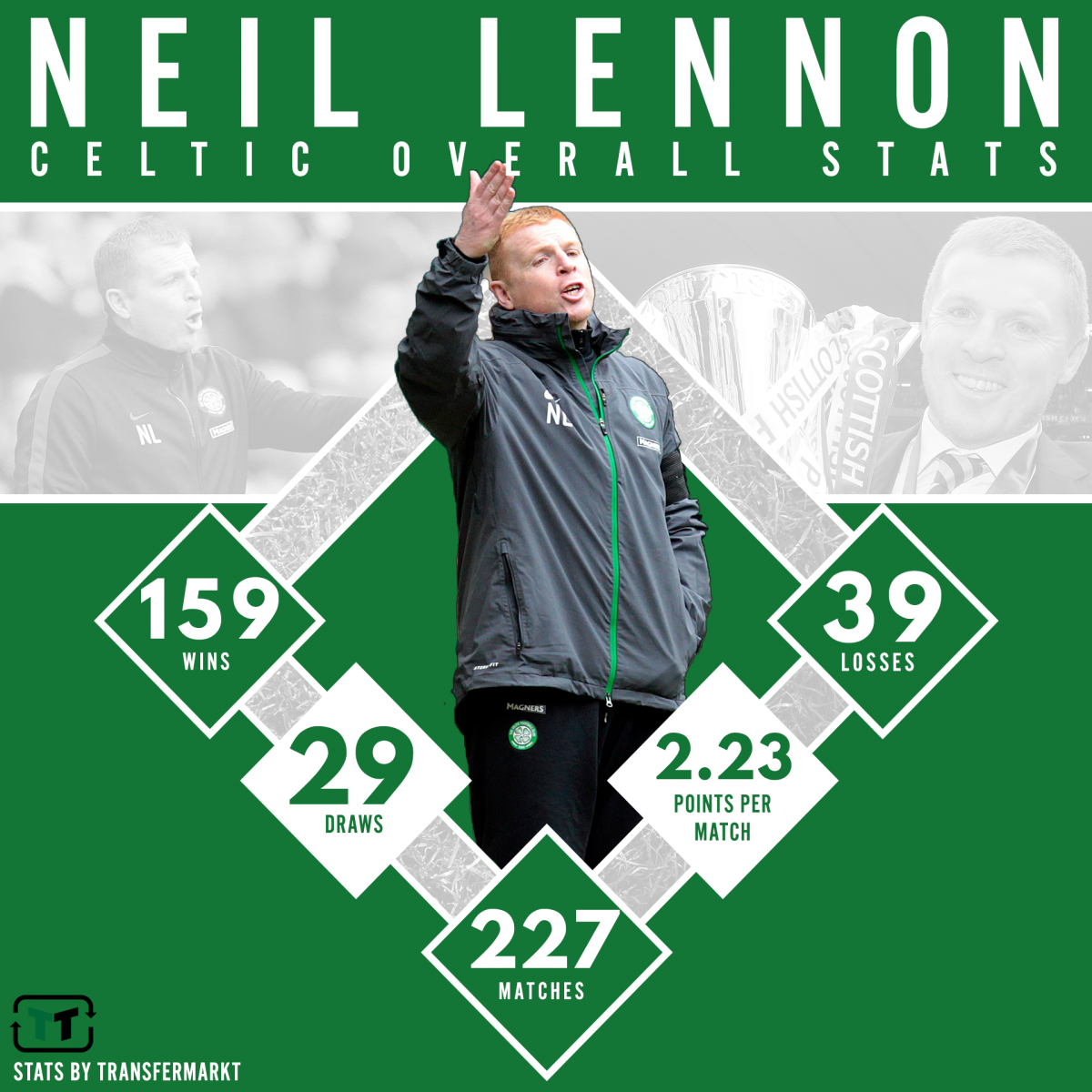 A move for Lennon ticks all of the boxes for Celtic. He's reliable, he's eager, and best of all, he's happy to take the role on a short-term basis. Some may not be happy, but this is the quick fix that Celtic need, and if they go on and win the two trophies that they still can, Celtic's shrewdness will only be further exemplified.
Thoughts?