Southampton: Mark Halsey reacts to controversial Ryan Bertand incident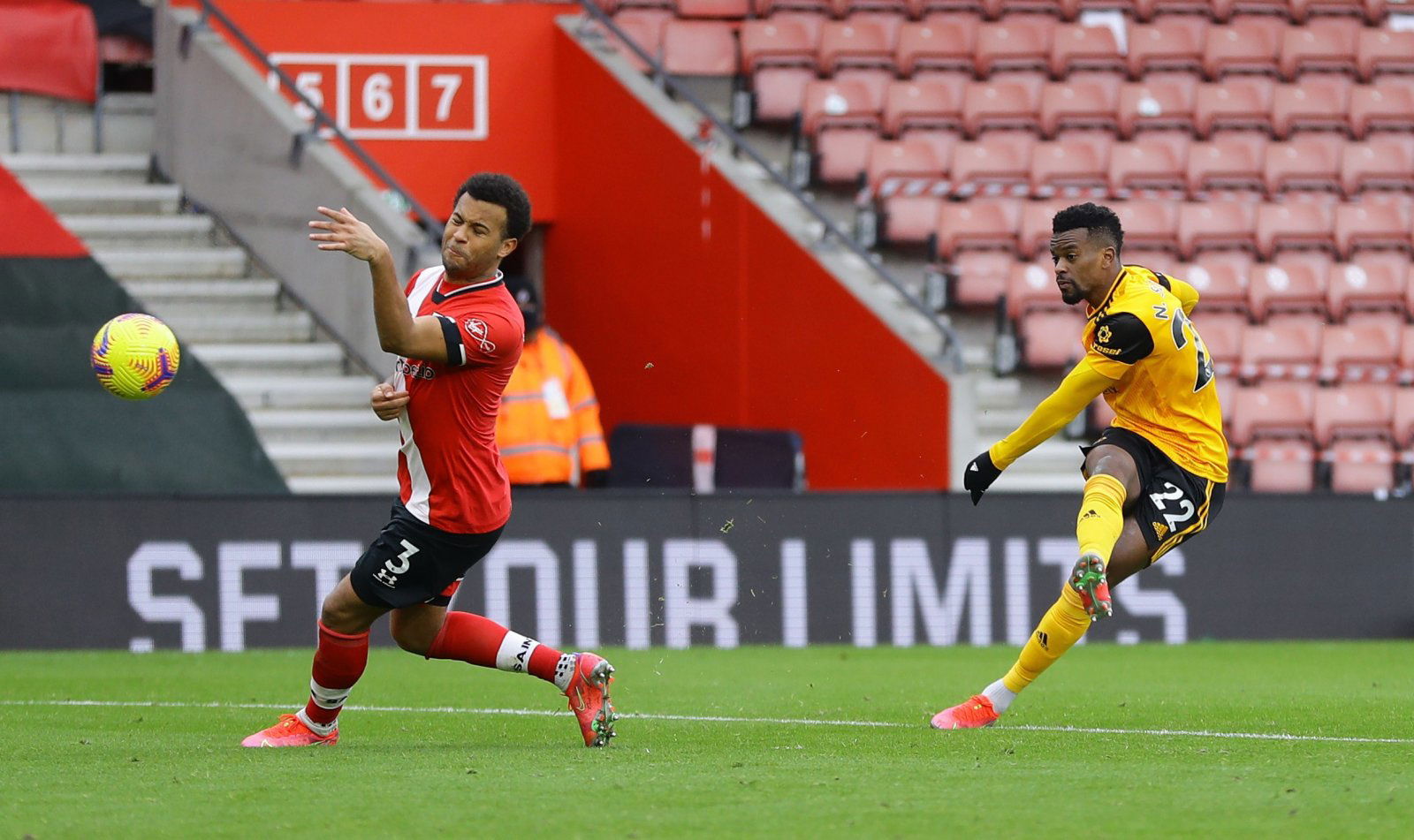 Former Premier League referee Mark Halsey believes that Southampton cannot have "any complaints" regarding the penalty that was given against them during their 2-1 defeat to Wolves.
Halsey reacts
Graham Scott pointed to the spot after Ryan Bertrand blocked Nelson Semedo's attempted cross in the second half, which appeared to strike his arm from an incredibly short distance.
Saints fans were up in arms about the incident as manager Ralph Hassenhuttl gave an incredibly disgruntled post-match interview about it.
The result stopped the South Coast side from moving closer to the top 10 places, and remain in 13th with a game in hand.
Speaking exclusively to Football Transfer Tavern, Halsey had his say on what he thought about the decision that went against Southampton.
"There was a little bit of distance although it was at pace," he said. "But the problem is, why turn your body? Why not face the ball and then put your arms up within your body?
"For Bertrand, he's making the referee's decision for him because he turns his body, but at the same time moves his arm out, makes himself bigger and puts his arm in an unnatural position.
"I don't think Southampton have got any complaints about the onfield referee for giving that as a penalty. You just run the risk and I don't understand why they do it. Keep your arms down or don't turn your body."
Halsey touched on previous games where the Saints found themselves on the wrong side of the decisions once more, especially during their defeat to Manchester United and their 1-0 defeat to Aston Villa just after the New Year.
"I can understand why Hassenhuttl was upset because there have been decisions going against them, especially at Old Trafford with the penalty and then Matty Cash against Aston Villa. I can understand his frustrations, I really can.
"He's seen a lot of inconsistencies with referees and handball. I felt the Cash one was a clear handball, and I still do. Because he did exactly the same, made himself bigger and moved his arm towards the ball even though there was that minute touch off his thigh.
"In that [Bertrand] situation, the referee had given it straight away. VAR wouldn't have overturned it because it wasn't a clear and obvious error. It would've been interesting to see, had he not given it, what VAR would have done."
Transfer Tavern Verdict
The St Marys' faithful, and Hassenhuttl, have every right to feel aggrieved about the incident, especially given some of the decisions that have gone against them in recent weeks and months.
Consistency is a serious issue when it comes to officiating and the decisions that are being made, which must be addressed before the start of next season.
Unless it's absolutely clear what the rules are and it's followed by every referee, then moments of controversy like the one at the weekend involving Bertrand will just continue to mount up.
In other news, Have a look at what Southampton fans thought of this incident – here.