Tottenham Hotspur: Micah Richards defends 'outstanding' Harry Kane amid Dominic Calvert-Lewin hot streak
Commenting on England's 3-0 victory over Wales on Thursday, as transcribed by the Daily Mail, pundits Chris Sutton and Micah Richards were in debate over the Three Lions striking spot, discussing Dominic Calvert-Lewin potentially challenging Tottenham star Harry Kane for a place in the national team.
Who is England's current best striker?
Harry Kane
Dominic Calvert-Lewin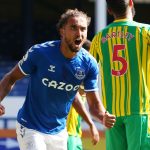 Danny Ings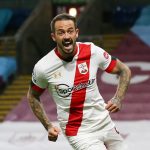 Kane, who has been the ever-reliable first-choice forward under Gareth Southgate, winning the 2018 World Cup Golden Boot for his prolific showings, could now face some stiff competition from Everton attacker Calvert-Lewin.
Kane vs Calvert-Lewin
The 23-year-old Everton star, who has bagged nine goals already this season across the Premier League and Carabao Cup, has been tipped by Sutton to 'push' the Spurs stalwart for the starting spot in the England team.
Indeed, Calvert-Lewin has been arguably the most in-form English player so far this season – something which could see Kane looking over his shoulder.
Matters won't be helped by recent injury issues, either, with Daily Mail journalist Sami Mokbel breaking the news that the 6 foot 2 Tottenham man is a 'major injury doubt' for this evening's clash against Belgium with muscular problems.
Richards' defence of Kane
However, as noted by the Daily Mail, Sky Sports pundit Richards has leapt to Kane's defence in the Calvert-Lewin debate, calling the Spurs striker 'outstanding' after facing real 'pressure' due to England's over reliance on him in recent reasons.
"There had been too much reliance on Kane to play well. Let's not forget about him," explained the ex-Manchester City defender.
"When there is pressure on you, you raise your game. He's been outstanding for Spurs. It can only be positive for England."
Transfer Tavern take
Given Kane's noteworthy showings in the past and of late, Richards is right to defend him amid Calvert-Lewin's hot run of form, and Lilywhites will be hoping that the 27-year-old's latest injury won't be too serious.
Lilywhites, who should be England's go-to man up front? Have your say in the comments section below…