Everton: Fans demand big return on Moise Kean investment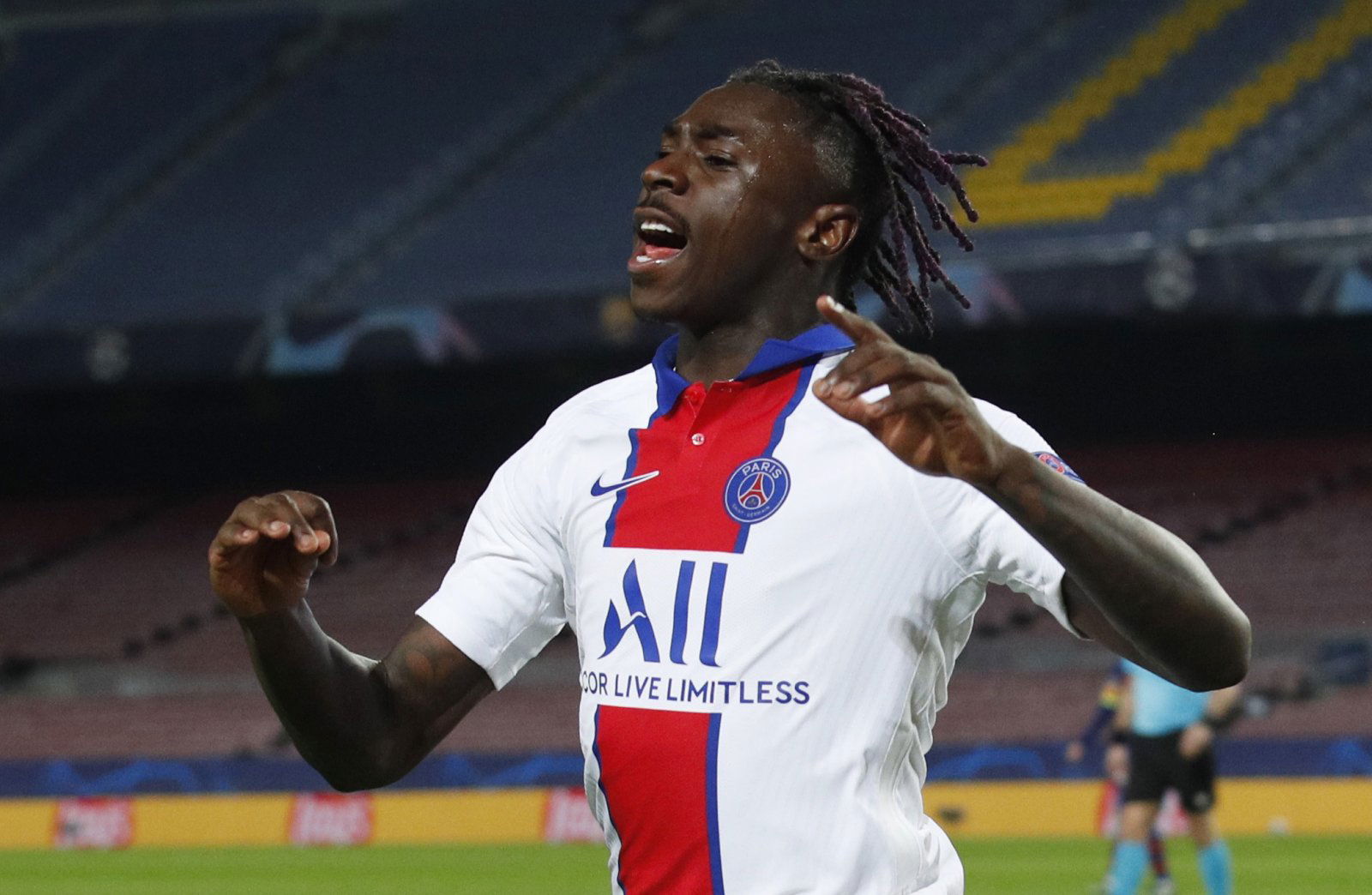 Everton loanee Moise Kean wants to stay at Paris Saint-Germain and hopes the club will do 'everything' to make the deal happen, according to Le10 Sport.
The 21-year-old is currently on loan in the French capital after a difficult first season at Goodison Park. The Blues signed the Italian striker for an initial fee of £25.1m, but he managed only two goals in 33 appearances in all competitions in his first year on Merseyside.
He has been a player transformed at PSG, scoring 15 times. In fact, he is averaging a goal every 121 minutes this season (via Transfermarkt).
The report added that Juventus are keen to bring him back to Turin, but Kean has his heart set on remaining at the Parc des Princes. However, Everton are apparently proving to be 'very greedy' over the transfer fee.
According to the CIES Football Observatory, the 21-year-old is worth between €70m and €90m. When averaged out and converted to sterling, that's a full £68.7m.
Here's what some Everton supporters, replying to a tweet from fan feed The Toffee Blues, made of this latest update.
These Blues demand hardball over Moise Kean
"This is where Brands needs to earn his corn. Took an age, perhaps understandably, to get rid of the dead wood but got nothing for them. Now we've got a prize asset who's done brilliantly on loan. He should be getting £60m+. Will he? Or will we see a repeat loan or daft £15m fee?"
Credit: @rlfansSaddened
"So happy that this move has really worked for him. Wish it had happened for us but at least he's found a home over there!"
Credit: @joshjball_
"Richest club in Europe, no favours please"
Credit: @leapfrog200
"Ahh well. Just make a profit and I don't mind"
Credit: @HarryLeahy1
"Need to draw maximum value to Everton on such a deal !"
Credit: @rmaycock2
"Take the money & run… but he's £60m minimum"
Credit: @five15design
"Bleed them for every penny you can get."
Credit: @Everton1878Ste
"This is where we need to take a leaf out of Leicester's book. We have asset we could sell for 40-50 million, and with the right scouting we can replace him with 2 young, quality players. Have no confidence in Everton to do good business though, if our record is anything to go by."
Credit: @BainesOnToast96
In other news, Everton may be offered the chance to sign these two Juventus stars.