Rhian Brewster – Profile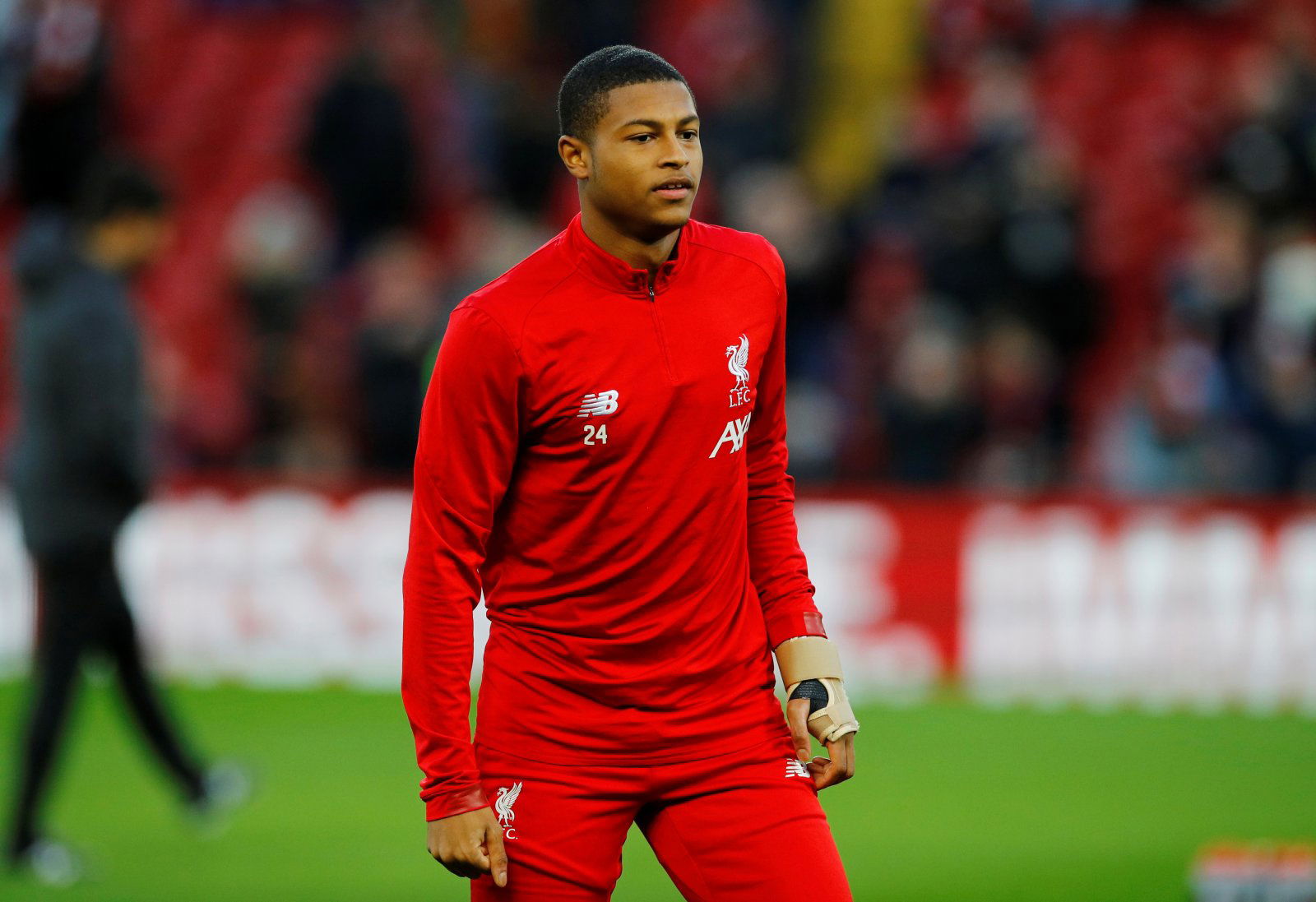 Name: Rhian Brewster
Club: Liverpool
Date of Birth: 1 April 2000
Position: Centre-forward
Rhian Brewster – His career so far
Rhian Brewster is one of the Liverpool youngsters who are currently out on loan in search for better opportunities and a more stable path towards developing properly. The 20-year-old centre-forward is now plying his trade at Swansea City but the early signs do point towards him having a big career if he can continue progressing the same way.
His Liverpool journey, however, started when he was a 15-year-old boy as he joined the Scousers from Chelsea and rapidly progressed through their ranks. Both his debuts at the U18 and U23 levels were marked with success and he even bagged a goal in a 3-0 win vs Ipswich Town in the Premier League Cup on January 22, 2017 for the latter squad.
Spells with both teams ended up being quite thrilling for the youngster and he managed to record five goals and four assists in just 11 games for the U18s and even more impressively, 13 goals and ten assists across a total of 28 matches for the U23s. It should also be noted that he was a part of Liverpool's UEFA U19 team, rattling the inside of the net two times in six appearances.
Interestingly enough, Brewster really didn't have to wait long for his first encounters with the senior squad as he was named in their matchday squad for the first time, aged just 17, in a home Premier League game with Crystal Palace in April 2017.
Still, injuries and other obstacles stood in the way of his progress and he only managed to tally three senior appearances since, once in the FA Cup against Everton and two times the EFL Cup, all in 2019/20.
But it should also be noted that he was on the bench for both Liverpool's historic wins over Barcelona at Anfield and against Tottenham Hotspur in the final of the Champions League when the Reds conquered Europe.
Following those three appearances for the seniors, Brewster was sent out on loan to Swansea where he can currently boast with four goals in 11 appearances.
Transfer latest
At the very moment, we're still waiting for any kind of Liverpool news on Brewster's loan deal which is set to expire in the coming summer. But the changes to the market caused by the recent outside events could, of course, make things much more complicated.
But the latest transfer rumours do indicate that the likes of Leeds United are interested in taking the 20-year-old forward on loan as well but they were actually warned against that by their former player, Danny Mills.
After his exit to Swansea, Brewster talked at length about the transfer news that confirmed his departure, saying that he had to go out on loan in order to get more minutes and ensure he keeps developing.
At the moment, those are all the transfer rumours surrounding the young forward and it remains to be seen what the future holds for him in these unprecedented times.
Player profile
One of Brewster's biggest assets is definitely his sheer versatility. Even though he is a centre-forward by trade, he's been used both in wider and deeper areas throughout his career, according to the games Transfermarkt have in their database.
His heatmap suggests the same thing – typically the centre-forwards will mostly be prioritising the area inside the opposition's box but Brewster drifts wide on both flanks and interacts with his teammates all over the final third.
This is done both instinctively as a part of his player profile but also as a tactical way of confusing the opposition by constantly swapping places with some of the other forwards and midfielders, making the task of marking them that much more difficult.
Even though he does have an eye for goal, he averages just 1.86 shots per game with 44.4% accuracy so that means there's still some room for improvement there. Similarly, he can sometimes be brushed off the ball far too easily and adding more muscle could be a good idea for the youngster in the near future.
So far, no Liverpool news suggests he'll have a major role in the team upon his return but maybe it wouldn't be a bad idea to keep developing elsewhere until he's ready for such a huge step-up.
The talent is certainly there.