Arsenal: Fans lavish praise on Bukayo Saka's Everton display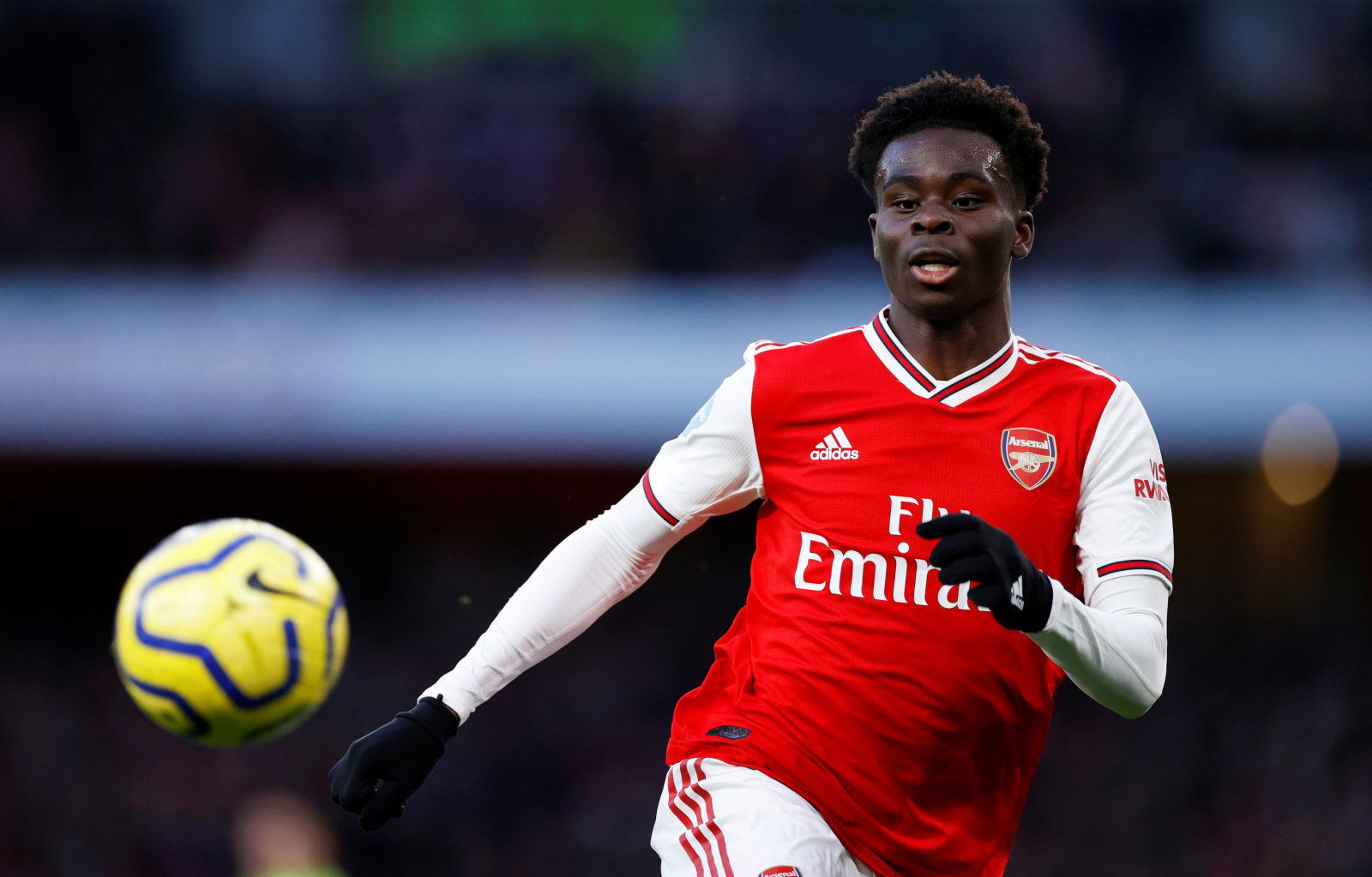 Arsenal made it three wins in the space of a week as they came back from behind to beat Everton on Sunday.
Dominic Calvert-Lewin opened the scoring for the visitors but then a pivotal moment came when Sead Kolasinac was replaced by Bukayo Saka. The youngster has been in fine form this season and likely was left out due to the number of games he has played recently, but it didn't take long for Saka to show why he is so highly rated.
He received the ball on the left flank and delivered an inch-perfect cross from close to the touchline for Eddie Nketiah to score his first Premier League goal of the season. That takes Saka to an impressive eight assists for the season across the Premier League and Europa League (per WhoScored).
Naturally, there have been a number of fans singing the praises of the 18-year-old, who is proving to be an inspired part of Arsenal's season.
It's actually scary how good he is at just 18

— Ricky (@HarisonRamon) February 23, 2020
He's been terrific this season, and to think he's 18 years old! He can only get better 👏

— The Arsenal Review (@thearsreview) February 23, 2020
The most underrated player in the world right now

— Cody Bristow (@CodybBristow) February 23, 2020
Saka for Golden Boy 💛

— Sir Arsene Wenger (@aubagoat) February 23, 2020
Step aside Mesut,we have a new assist king@BukayoSaka87

— alan jones (@welshbeefy) February 23, 2020
He does it effortlessly. One of the best generational talent of wingers.

— Future_Lee (@AFB_Kos) February 23, 2020
NEW CONTRACT PLEASE

— Matt (@MattB5_) February 23, 2020
Arsenal fans! Just how good has Saka been this season and how much of a revelation is he? Tell us how important he is to your side and what he could offer in the future…