Aston Villa fans laugh off talk of Eddie Howe to Villa Park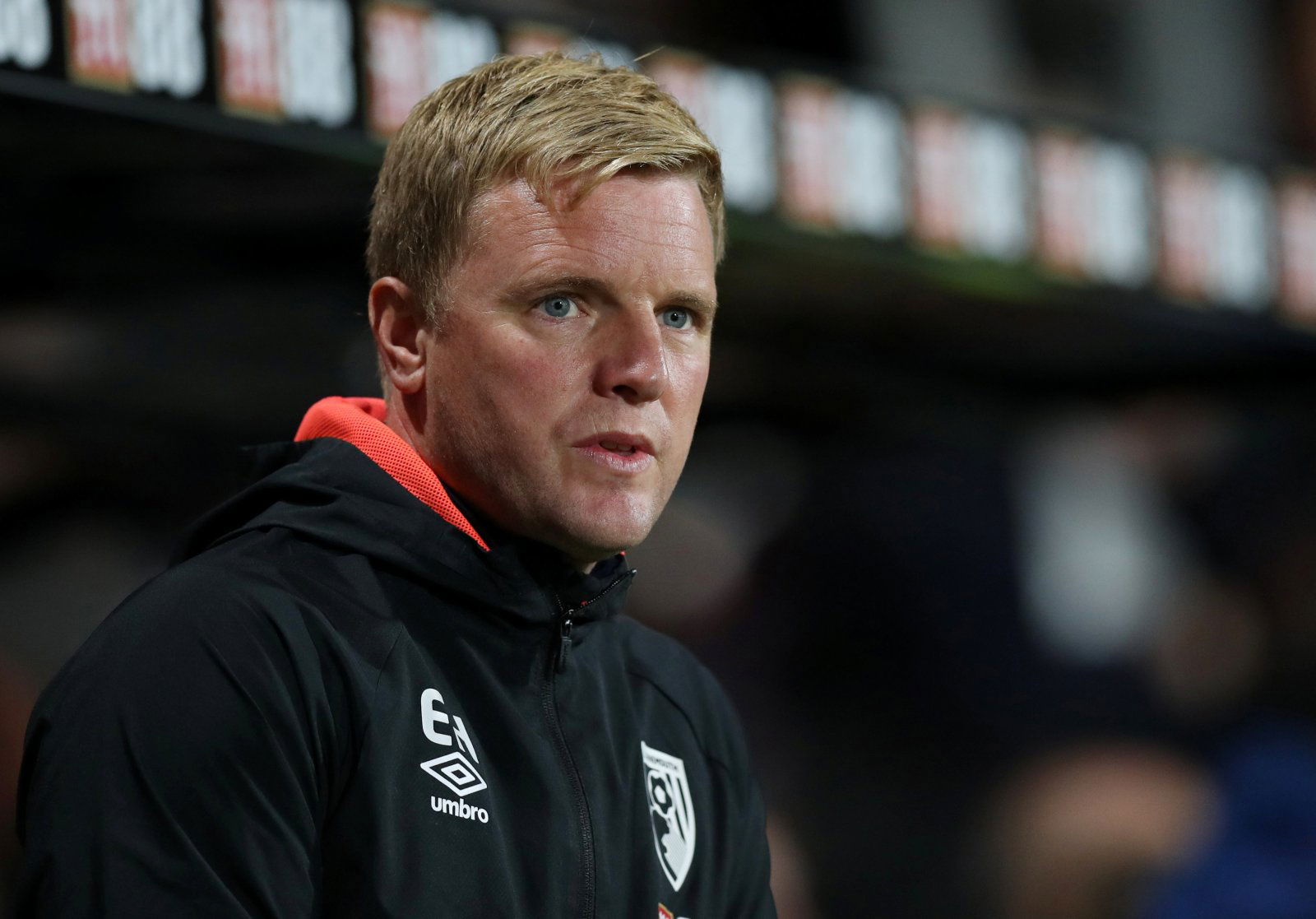 Aston Villa fans everywhere are looking around to see who their next manager will be. Steven Bruce was sacked last Wednesday following the 3-3 draw with Preston and now, according to The Daily Record, Aston Villa's chief executive Christian Purslow has assembled a six-man shortlist of managers who he wants which includes, Thierry Henry, Brendan Rodgers and Eddie Howe.
Purslow has already held face-to-face discussions with a number of those targets, including Thierry Henry. Eddie Howe is another name on Purslow's list but Rodgers is the man Villa will turn to today as they cast their net for the ideal man. [daily record] #avfc

— villareport (@villareport) October 8, 2018
Most Villa fans have loved the inclusion of Eddie Howe on their shortlist and it's given them a good laugh this morning. The likelihood of Howe leaving Bournemouth is minimal, the young coach has worked wonders on the south coast with the Cherries and it would truly be a miracle if any Championship was able to poach the 40-year-old tactician from The Vitality Stadium anytime soon.
However, if Purslow does manage to convince Howe to give up life in the Premier League and drop back down to the Championship then it will be a touch of genius. Howe's Bournemouth are currently flying high in 6th place in the table, ahead of the likes of Manchester United and Everton and they're only four points of the league leaders Manchester City and Liverpool. Villa will likely end up appointing Thierry Henry or Brendan Rodgers, but one thing that is almost guaranteed is that the Villa Park job won't be turning Eddie Howe's head.
You can read The Villains' verdict on the Howe links here:
If Eddie Howe is actually on his list then Purslow is officially deluded – he'll fit in with our fans well #avfc https://t.co/lRDIdwqpKX

— Paddy McConway (@PaddyMcConway) October 8, 2018
That Scottish article about the Rodgers interview mentioned 6 candidates… one being Eddie Howe #avfc

— Rob Jones (@UpTheAstonVilla) 8 October 2018
Given how Bournemouth have started, there seems somewhere around a 0% chance that Eddie Howe would leave them now for the Villa job… https://t.co/XY1zrcdIha

— Ian DW (@sportdw) October 8, 2018
Eddie Howe https://t.co/2wAJcHeLdJ

— AVFCTranstweet (@AVFCTransTweet) 8 October 2018
Eddie Howe ?! they literally make this stuff up don't they #avfc https://t.co/IVhT23ht2r

— Villamma (@villamma) 8 October 2018
Eddie Howe ahahaha, more likely to be United manager https://t.co/i4T8dDHxMo

— J (@Jude_AVFC) 8 October 2018
Eddie Howe is a waste of time. No chance he would join us. Absolutely none. And Rodgers said "yes" in an interview last night when asked about if he was ruled out. #avfc

— Chrsmo (@Chrsmo) October 8, 2018
The Villa fans are well aware that they won't be appointing Eddie Howe anytime soon and are just enjoying the fact that Purslow seems to think he can poach the Bournemouth man.