Back the boss: Lawwell should target these 2 signings for Celtic after Rodgers' statement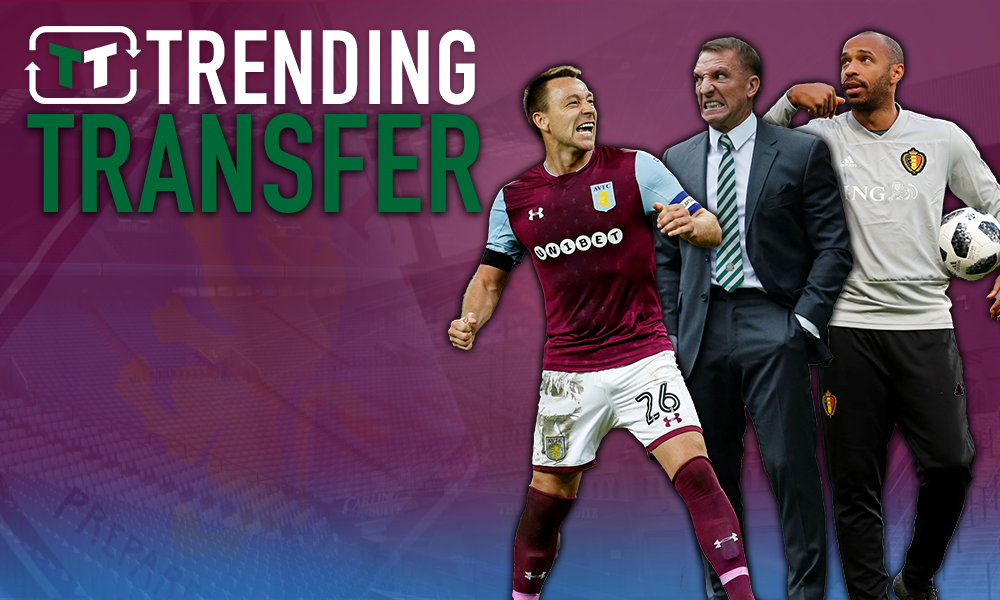 Celtic have always been dominant, but this year it hasn't been so easy. It's been a difficult season, and the summer was tough too, and it's fair to say that things have been far better at Celtic Park.
Still, it's not all bad. Brendan Rodgers recently came out and reaffirmed his commitment to the side, and he revealed his plans to stay at the club for the foreseeable future. 
This is huge news for the club, as Aston Villa are reportedly keen on his services.
Now, though, it's up to Celtic to do their bit. The club need to realise what they've got in Rodgers. They might not recognise it, but they've got one of Europe's best coaches, and if he isn't appreciated by the Celtic brass, he'll have no trouble getting work elsewhere.
In January, then, the club need to back him with transfers, and given the variety of needs that the club currently have, at least two major signings will be needed.
With that said, Peter Lawwell must bag these 2 signings for Celtic after Rodgers' statement…
Angelo Ogbonna

Angelo Ogbonna is a player with bags of experience, and he's the sort of player that is needed.
Celtic are in a tough spot defensively, and they're not going to win anything this season unless Brendan Rodgers is allowed to improve this area. Particularly in the heart of the defence, there are some real problems.
Ogbonna, though, might be a good fit. The central defender has bags of experience, and his time playing in both Italy and the Premier League should serve him well.
He's 30-years-old, and so he wouldn't be a long-term choice, but he'd be a reliable and solid option.
Freddie Woodman
Celtic need a younger upgrade between the sticks, too, and someone like Freddie Woodman would be a good choice.
He's not in a good position at Newcastle United, and he's not close to getting a spot even on the bench under Rafael Benitez. That shouldn't be a slight on his quality as a player, though, as he's got bags of talent and potential. He's just 21-years-old, but whenever he plays he looks good. He's had a decent few loan spells over the years.
There's a reason why he's a part of the England setup at youth level, and that is because he's a tremendous player.
Significantly, his contract expires at the end of the season, and so that could play into Celtic's favour. If they're able to land him, they'd have a solution for years to come.