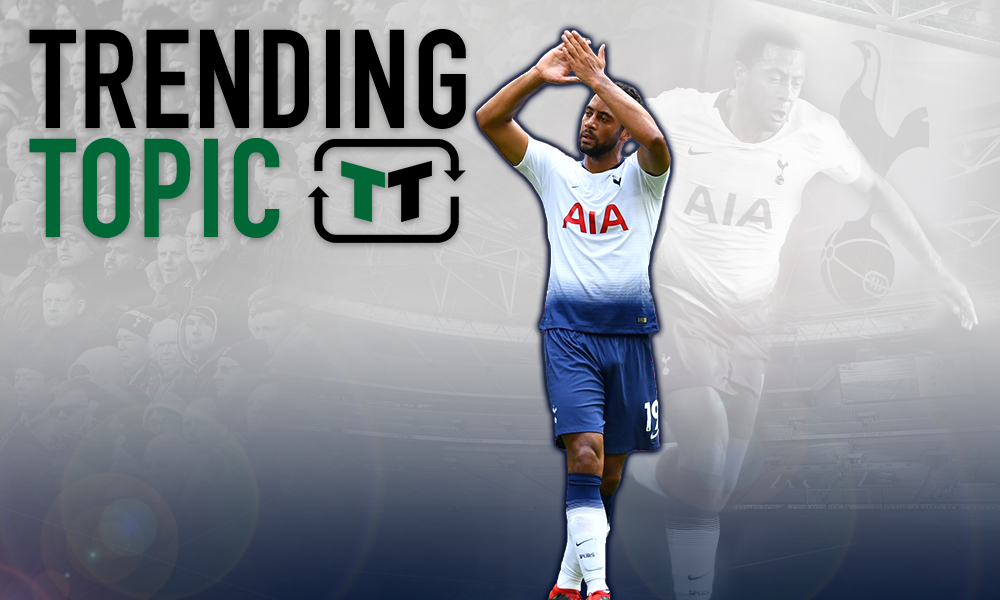 Mauricio Pochettino's genius at Tottenham has been shown in no greater way than in the form of the players that play for him. Few of the players that are regularly selected by the Argentine ever struggle. It's his ability to maintain the consistent form of his players that makes Spurs so good on such a regular basis, with poor spells of form becoming increasingly infrequent in the Tottenham half of North London.
No player has symbolised that for so much of his career at Spurs than Mousa Dembele. Though rarely lauded as one of Tottenham's best players, the midfielder has been a regular for Tottenham throughout their recent rise. Whilst changes have come up and down the field, the 31-year-old has been one of the few constants since his arrival back in 2012. Indeed, he's not made less than 26 league starts in each season thereafter, which indicates his importance and the trust that Mauricio Pochettino has in him. He really suits Pochettino's style well, and his quality has been up there with Europe's best.
However, there has been a sense that the tide is changing in North London. His form this season hasn't been great, and an exit has been mooted. Most recently, he's been touted with an exit in January, with a move to the Chinese Super League apparently in the offing. He's been reluctant to agree fresh terms in North London, and so now Tottenham have a big decision on their hands.
Do they sell the Belgian and trade him in for a new model, or do they hang on to him for another six months and do their best to renew his deal? It's certainly a tough call for the club to make, but there's certainly a case to be made arguing that it's time for him to be sold.
If Tottenham are to challenge for the title, they need reliability, and Dembele just can't provide that anymore.
After all, as noted, his form this season has been a level below the standard that is often expected of a player under Mauricio Pochettino. Having featured in all four games thus far, he's managed a grand total of 0 goals, 0 assists and 0 key passes. Whilst goalscoring and assisting have never really been his game, producing defence-splitting passes certainly have been – and so this is a worrying statistic. Furthermore, he's already had 5 unsuccessful touches, and given how he's typically so solid on the ball, that's concerning too. When you consider that he made a whopping 18 key passes last season, the extent of his problems are evident.
There's more than meets the eye here, too. Whilst his statistics do indicate a player that is struggling, it's the broader level of form that the Belgian is showing that is even more concerning. He's looked unconvincing on the ball, and his usually typical strength and poise appear to have dissipated completely. The signs were there last season, but this term the Belgian has dropped more than a few gears, and he's longer the ever-reliable force in the midfield that made him so famous at Spurs.
Now, he's never going to be an easy player to replace, but at 31-years-old, Spurs are going to have to do bring someone new in soon regardless. Fortunately, Mauricio Pochettino does have options. The duo of Eric Dier and Victor Wanyama are more than capable of turning out on a weekly basis, whilst young Harry Winks is another option on which Pochettino can call. Dembele has started only 50% of Tottenham's games so far this year, and so it's not like they can't impress without him.
This is, realistically, Tottenham's last chance to get any sort of fee for the Belgian, and a move to China could work out financially for the Lilywhites. They are, after all, building a stadium, and so they can't afford to let players of Dembele's quality go on a free.
Simply put, Tottenham need to move on from Dembele. His form has been poor this year, whilst they have replacements they can call upon if needed, not to mention the prospect of the transfer window opening again in January. If Tottenham are to challenge for the title, they need reliability, and Dembele just can't provide that anymore.
Tottenham fans – thoughts?
Let us know below!