West Ham United: Fans slam journalist's tweet about Declan Rice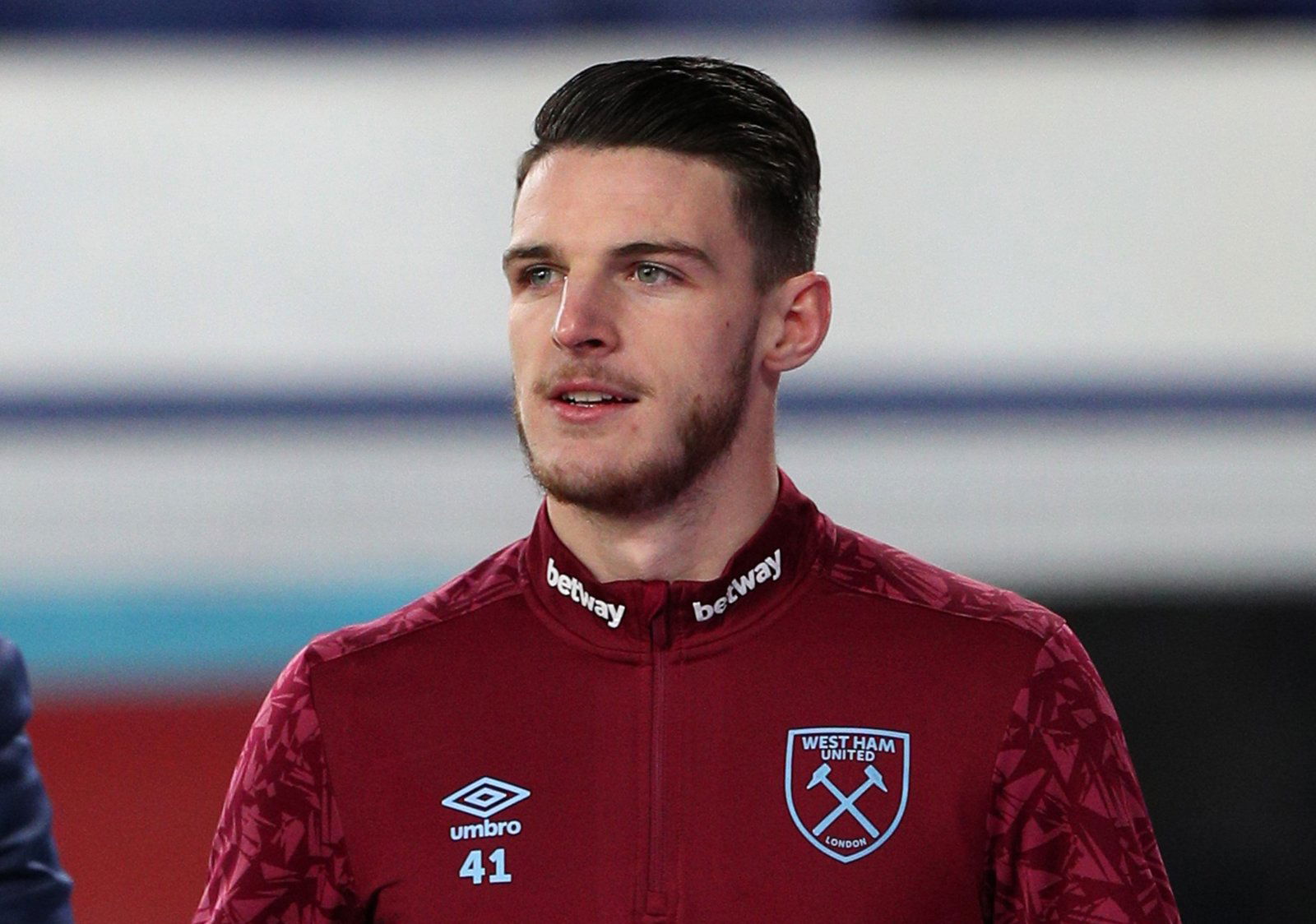 West Ham's approach to Sunday night's game against Manchester United will have strengthened Declan Rice's desire to move on from the club, according to The Mirror journalist Andy Dunn.
Dunn was critical of the Hammers for their lack of 'ambition' at Old Trafford after they failed to register a single shot in the first half and were unable to test Dean Henderson after the interval.
Moyes had opted for a conservative shape comprising three central defenders, two wing-backs and three defensive midfielders.
"Containment does not scream ambition. And containment does not keep £100million-plus players," Dunn wrote.
Who might be looking at Declan Rice?
Rice is a player in demand. According to The Guardian, Chelsea were interested in bringing him back to the club after his eight years in their academy. Frank Lampard was said to be the driving force behind that proposed move, so his sacking in January may nip it in the bud.
However, The Guardian's report also cited 'suggestions' that Rice could be a summer target for Liverpool.
Still, after West Ham's hugely impressive ascent from relegation candidates last season to top four chasers now, plenty of supporters were unhappy with Dunn's comments, which one Irons fan dubbed "embarrassing".
Journalist under fire for Declan Rice column
"how is this allowed to be published?"
Credit: @WHU_MG
"So negative that Moyes has his team fifth in the table, three points off a CL spot? Come on Andy, you can do better than that."
Credit: @kumbdotcom
"literally 5th in the league"
Credit: @scairrr
"It was one game"
Credit: @danwhu_
"We're sitting 5th, who even is this guy"
Credit: @WHUFC_COYI_
"Embarrassing from a so called journalist."
Credit: @nobby_hammer
"Here we go, press on the move to unsettle. Last night wasn't great bit we still showed how far we have progressed."
Credit: @gdcad
In other news, find out who's top of the list for GSB as scouts sent on a mission.