West Ham: Fans react to rumours of Rafa Benitez replacing Manuel Pellegrini
West Ham manager Manuel Pellegrini has found himself under increasing pressure in recent weeks after a poor run of results.
The Hammers are without a win in their last seven games since beating Manchester United in September, a slump that has left them 16th in the Premier League table.
Should Pellegrini be sacked as West Ham manager?
Yes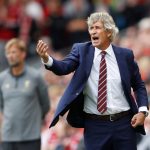 No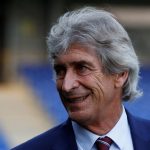 Poor defending has been at the heart of their struggles, conceding three against Burnley and Newcastle as well as four in the Carabao Cup defeat to Oxford United.
Injury to goalkeeper Lukasz Fabianski hasn't helped, with substitute Roberto's form leaving Pellegrini wondering whether to replace him in the first team.
Former Newcastle and Liverpool manager Rafael Benitez has been linked with a move to West Ham, but Sky Sports reported his return to the Premier League is not imminent.
However, the Hammers have a tough run of games to come.
They face Tottenham, Chelsea, Wolves and Arsenal in their next four fixtures in what could prove to be a crucial run of games for the Chilean's future as manager.
Here's how some Hammers fans reacted to the prospect of the Champions League winner replacing Pellegrini:
So far 71% have said yes! Unbelievable! We need a young, hungry, ambitious manager that can motivate, not another has been that will come for the salary and will have nothing left to prove. He's basically Pellegrini mark 2!

— A M (@AFM_WHUFC) November 19, 2019
Same style that will inevitably end up the same way, give me a new hungry manager with something to prove, not one of the same old names..

— Dan. (@dthomson123) November 19, 2019
Did very well when considering Newcastles woeful team, I'd take him in heart beat, still passionate for the game (unlike clinically depressed, out of touch Pellegrini)

— Will (@WillColesy) November 19, 2019
Look at the teams we should be fighting with and what do they have in common.
Bournemouth
Everton
Leicester
Watford
Sheffield utd

All young managers that's want to win. Rafa has to much history thinks hes rep will take him back to the top. Same with pelle same with Jose

— ⚒Forever West Ham⚒ (@Harrycass11) November 19, 2019
No. Didn't want him before Pellegrini and want him even less now.

— Geo Mackie (@redhammer8) November 19, 2019
No never wanted him before, don't now. Plays boring negative football

— neilbadger (@neilbadger1) November 19, 2019