Celtic fans on Twitter desperate for Arzani to make a swift recovery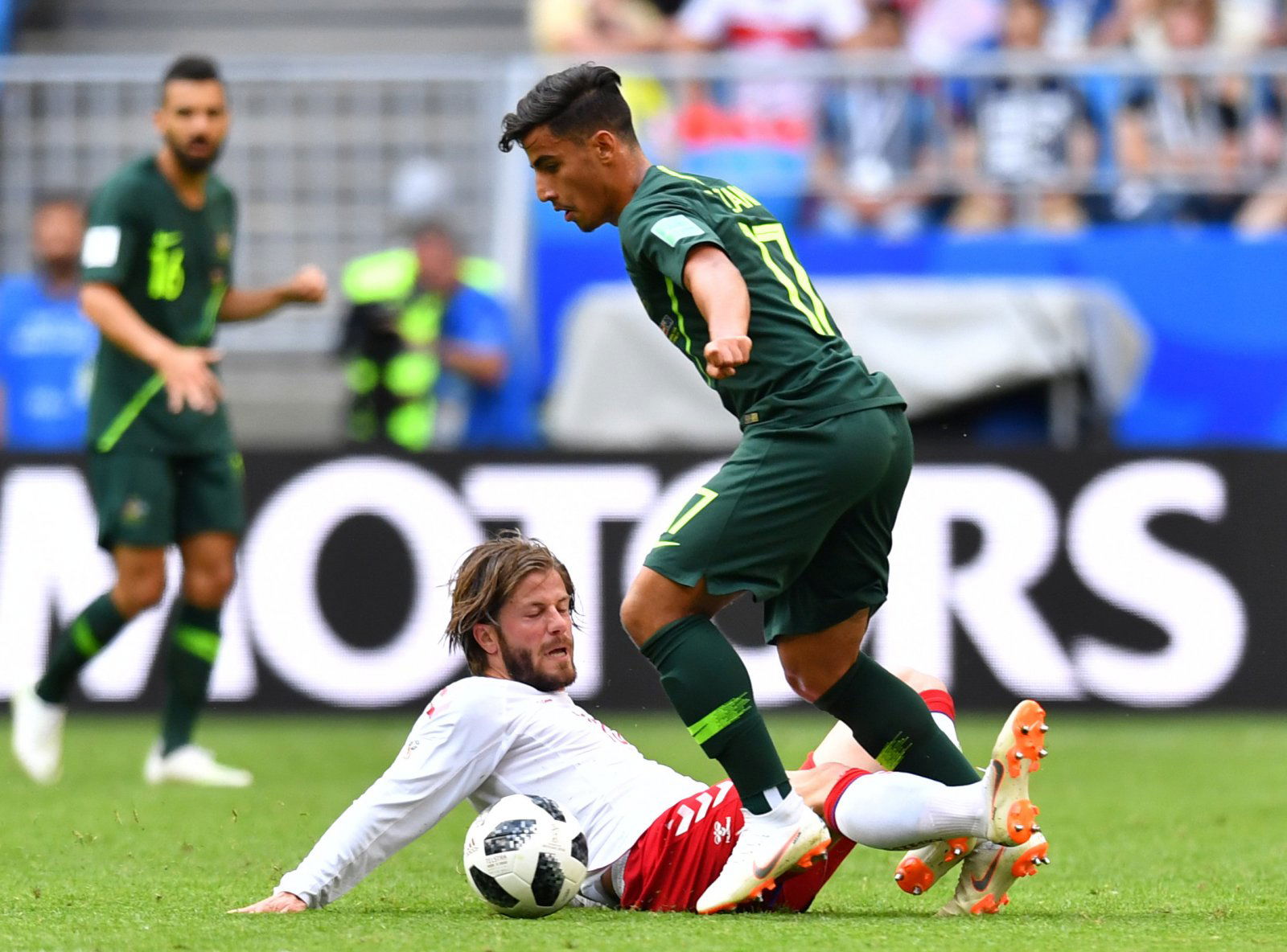 Daniel Arzani suffered an awful debut for Celtic after signing on-loan from Manchester City. The young Australian livewire came off the bench and managed just 33 minutes before rupturing his anterior cruciate ligament and now his two-year loan at Parkhead will only see him manage one year of action as he faces the rest of the season on the sidelines.
Thank you to everyone who has taken the time out of their day to show support and love. Unfortunately I will need an ACL Op, ruling me out till next season! This is a tough time for me but also a chance to improve and come out of this better than ever! Love you all! pic.twitter.com/sHHtOWUUi0

— iamdanielarzani (@iamdanielarzani) 6 November 2018
Arzani looks like the real deal. At the age of just 18, he's already torn up the A-League with Melbourne City and secured himself a move to The Etihad, although the next step will be to prove he's good enough to make the squad under Pep Guardiola. His time with Celtic was supposedly meant to be where he would do that but now his playing time has been halved by his injury the chances are he'll need another couple of loans from The Etihad.
Before his debut, a lot of the Hoops were desperate to see Arzani play and had heard a lot about their temporary Australian import before seeing him play. Even in his short time on the pitch, the 18-year-old showed that he has the quality to excel at Parkhead as he took the game to Dundee in the club's 5-0 win, showing a willingness to drive at the heart of their defence and try to create chances. However, it will now be a long time before the Bhoys can chant his name and celebrate his first Celtic goal.
You can read The Hoops' messages for Arzani here:
Gutted for you mate! Good luck with the op and the road to speedy recovery back stronger than ever!

— Scott Mcdonald (@ScottyMcD83) 6 November 2018
Looked a player mate, you'll come back stronger and better.

— We Are Celtic (@weareceltic7) 6 November 2018
Mate I'm gonna miss you. Can see there's a top player in you. Can't wait for next season so you can show the world. God bless

— Tom (@TomLFlanagan) 6 November 2018
Unlucky wee man! Just a bump in the road #COYBIG

— Hamill (@CPHamill) November 6, 2018
All the best on the road to recovery , just another challenge for you to overcome , still remember you playing for me in the Under 14 Tokyo youth tournament every game a challenge but never stopped smiling or delivering 100% al the best

— Dave Smith (@tasmudger10) November 6, 2018
Get well soon Daniel. As a Celtic supporter in Oz we need you & Tom to be on form for the next world cup

— Ken Taylor (@KenTweed1) November 6, 2018
Good luck in your recovery Daniel. Look forward to seeing the best of you on your return.

— JoeyJoJoJnrShabadoo (@Jedbob67) 6 November 2018
All the best in your speedy recovery, Daniel. You'll come back stronger and more fitter. I loved your play on last Wednesday

— LouMun 67 (@lfmunro) 6 November 2018
Celtic fans everywhere are devastated with Arzani's injury news and will hope he can make a swift recovery after his ACL operation.