Tottenham: Paddy Kenny rips into Spurs players amid Nuno unhappiness reports
Former Premier League goalkeeper Paddy Kenny has not held back in criticising Tottenham's players amid reports that some are unhappy with the managerial style of Nuno Espirito Santo.
The lowdown: Spurs players not happy with Nuno
A club source had told Football Insider last week that a few players in N17 were "unimpressed" and "unhappy" with how the 47-year-old is going about his job in north London, with apparent concerns over his training methods and communication with the squad gaining him "few allies" within the dressing room.
Nuno has had a difficult start to life at Spurs, suffering three consecutive heavy league defeats in September to fellow London clubs, including a comprehensive loss to arch-rivals Arsenal. There had even been reports of his job being under threat despite him only taking the reins in the summer.
The latest: Kenny blasts Tottenham players
However, Kenny has sympathy for Nuno and believes that Tottenham's players need to take a hard look at themselves over the team's woes in recent weeks and months, with the 2019 Champions League finalists finishing six and seventh in the last two campaigns.
The ex-Sheffield United goalkeeper told Football Insider: "We find this, don't we? We find this at the clubs when you're struggling.
"Listen, they had a great start, won three out of three 1-0 then lost three out of three 3-0. They won again the other weekend.
"You find that when you're struggling, you hear these little stories coming out. Listen, the players need to man up, for me, and get on with their job.
"They've got a job to do at the end of day and if they moan about their manager all the time, they're not doing their own jobs properly.
"At the end of the day, you're the one that goes on the pitch. You're the one that crosses that line and puts your foot in there. You need to take more responsibility.
"He's the manager of that club, he should be in control. The players need to look at themselves and get on with their own jobs."
Who needs to take most of the blame for bad results?
Nuno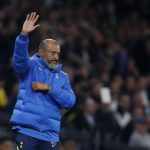 The players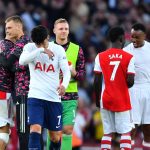 The verdict: Kenny has a point
While Tottenham recovered from the concession of an early goal to win 3-2 at Newcastle on Sunday, a result which lifted them to fifth in the Premier League and puts them just four points behind leaders Chelsea, Kenny's criticism of the players is somewhat justified.
Many of the squad which came within 90 minutes of being European champions two-and-a-half years ago are still at the club, with both Mauricio Pochettino and Jose Mourinho being sacked in the meantime, which suggests that some players may have dropped their performance levels with the subconscious knowledge that their managers were going to be first in the firing line.
Players have a right to privately express constructive criticisms of a manager if they think it would enact a change on his part for the betterment of the team, but they too need to show with their performances on the pitch that they are not shirking responsibility and leaving their boss to worry about his future while they are locked into lucrative contracts.
In other news: Daniel Levy has come under fire following one recent development