Bukayo Saka – Profile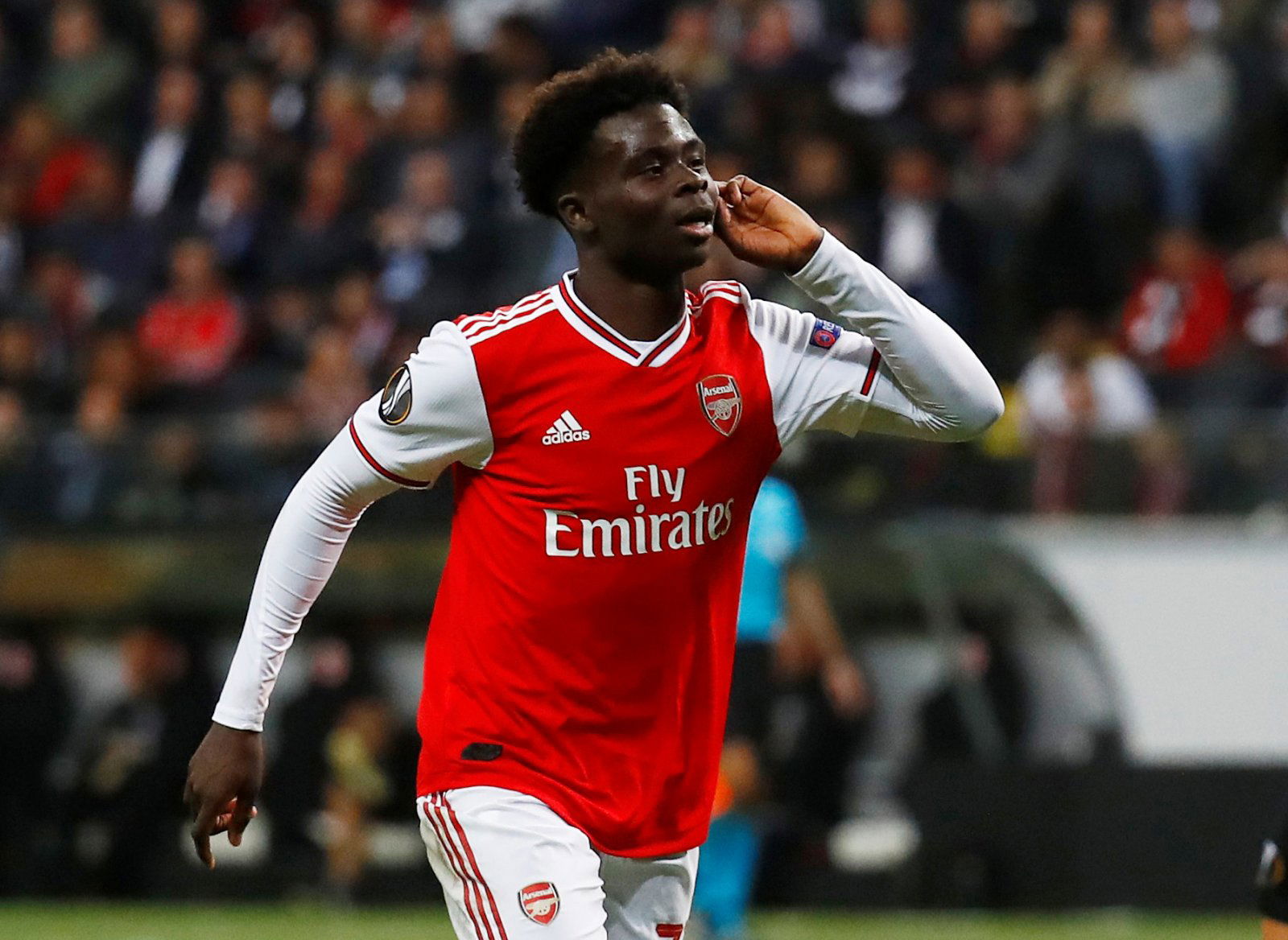 Name: Bukayo Saka
Club: Arsenal
Date of Birth: 5 September 2001
Position: Full-back/Wide midfielder/Winger
Bukayo Saka – his career so far
There are not many youngsters in the world football that are as well-developed and already such big profiles at their respective clubs as Bukayo Saka of Arsenal. Of course, putting the Kylian Mbappes and Erling Braut Haalands aside, who are still very much anomalies in their own right.
But Saka is a Gunner through and through, having practically blazed through their academy to solidify himself as a fully pledged first-team player and even a regular starter under Mikel Arteta's stern but just hand.
The now 18-year-old ace started the 2018/19 season with Arsenal's U18s, but by the end of the campaign, he became a star for the Gunners' U23s before moving up once again to slot right into the seniors' team.
His stay in the younger ranks at the Emirates, however, was truly successful as he can boast with 16 goals and seven assists in a total of 26 games for the U18 squad and further six goals and ten assists in 25 games for the U23 squad.
But when it comes to Saka, it's already all about the first team rather than the youth squads and 33 senior appearances can surely attest to that statement. He made his debut aged 17 last year against Vorskla Poltava in the Europa League back in November and has not looked back since, even netting three goals and a total of nine assists for the Gunners in the process as well.
For a player of such a young age, that is undoubtedly a brilliant return and Saka is surely only going to improve even further in the not so distant future. Once football finally makes its grand return, we should definitely expect to see him don the colours of the Gunners, most likely from the starting lineup, once again.
Transfer latest
The most important Arsenal news the fans must be waiting for is the verdict on Saka's contract extension which is reportedly being discussed as we speak. Of course, that was the only logical course of action but transfer rumours suggesting there was some interest from other big clubs could definitely have forced their hand on the matter.
The likes of Manchester United and Liverpool were mentioned as interested parties and seeing all the hype around the youngster build in the last months, it doesn't really come as a surprise at all.
In other Arsenal news, however, Arteta has also talked at length about Saka and his role at the club, and the gaffer has been really optimistic and always seemed rather impressed by his young ace, which can only mean great things for his future at the Emirates.
Whenever there's such a bright young talent emerging at a big club, there are bound to be transfer rumours surrounding him and Saka is no exception. Now, however, everything seems to be in Arsenal's hands.
Player profile
Saka was a prolific winger or at the very least a wide midfielder before Arteta joined the squad and injuries and absences forced him to experiment with the young gem. And luckily for him and the whole squad, the experiment was a big success and Saka was a perfect fit, showcasing his extreme versatility and adaptability, something every manager in the world values highly.
According to Transfermarkt's database, the 18-year-old has played at three major positions in Arsenal's senior team: left-winger, left midfielder and left-back. At the moment, it definitely seems like Saka will prosper wherever he's deployed and that's the best Arsenal news the fans could've gotten when it comes to their young talent.
He also featured as a right-winger as well but that only happened once so it's not really relevant to the analysis. But the best thing about this versatility means that he's used to both defensive and attacking duties.
That makes him a huge asset when he's on the pitch because he will often advance into the opposition half and threaten their defence even when he's deployed as a full-back and can then use his pace and awareness to still ensure his side remains defensively solid.
He is also especially deadly when he comes at the defenders with pace and his technical skill which enables him to easily beat his markers and carry the ball further up the pitch.
Whether it's defending or attacking, he seems like a solid overall pick that's bound to remain in Arsenal's plans for the future.