Leeds United: Fans want Patrick Bamford dropped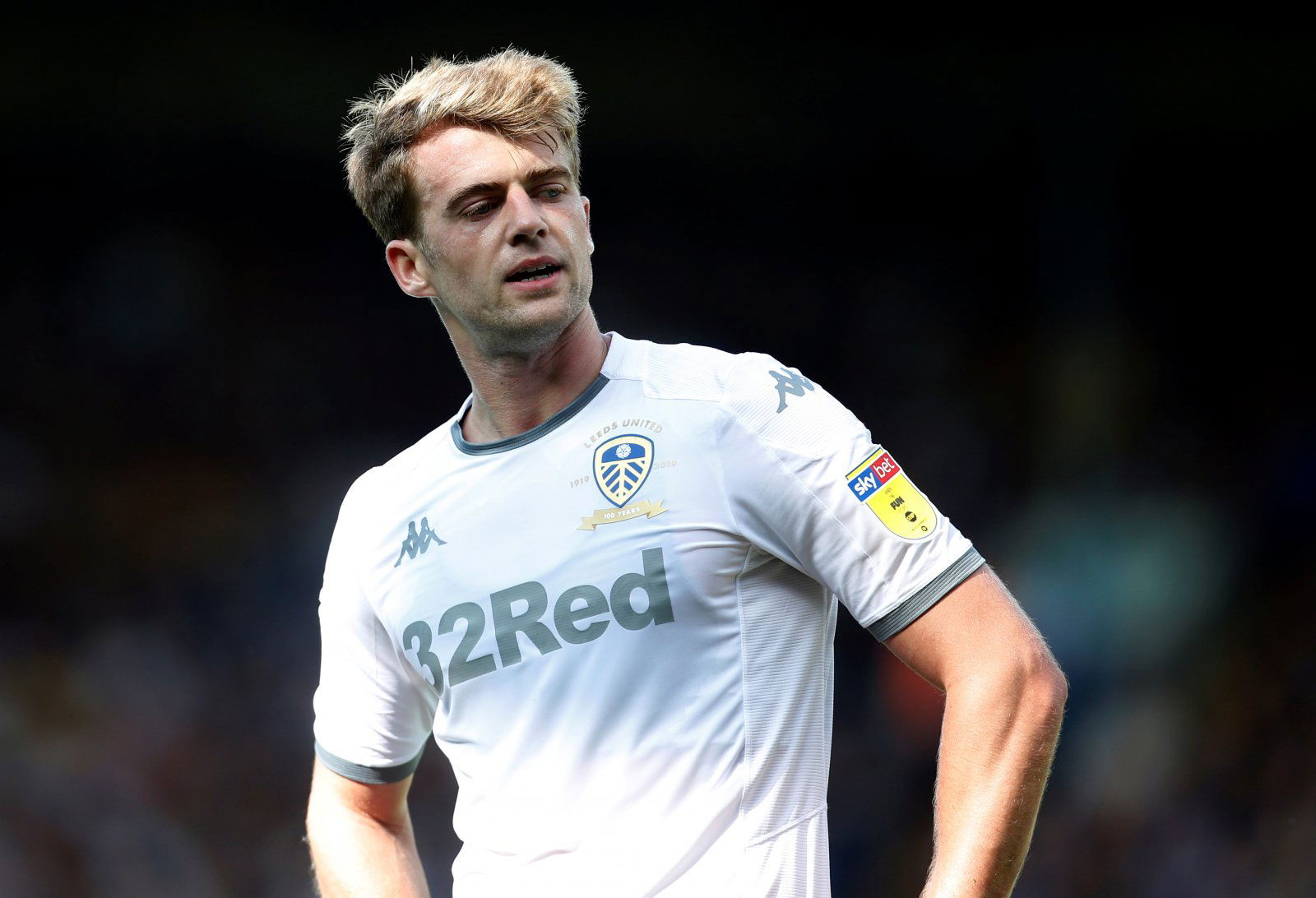 Leeds United fans have taken to Twitter to tear into Marcelo Bielsa and have called for him to drop Patrick Bamford from the starting XI.
FULL TIME: #LUFC and Derby share the points, after Chris Martin's equaliser cancels out Max Lowe's own goal. 1-1

— Leeds United (@LUFC) September 21, 2019
The Whites were held to a 1-1 draw by Derby County at Elland Road in Saturday's early kick-off after conceding a last-gasp goal, which is not the first time it has happened – Swansea City scored late to take all three points from their encounter with the Yorkshire-based side.
An own-goal by Max Lowe put the hosts ahead in the first half, whilst Leeds failed to make their dominance pay when Mateusz Klich was guilty of missing a penalty in the second half.
The Whites were then made to pay when Chris Martin netted the equaliser inside stoppage time, resulting in Bielsa's side having to take a share of the points.
As with the penalty opportunity, it was not like the Yorkshire outfit were without a plethora of chances to take all three points on offer, though.
Patrick Bamford was guilty of missing his fair share of opportunities and could not make the most of them when they presented themselves.
Indeed, fans were frustrated with what they saw from their attacker on the afternoon and took to Twitter to rip into him.
Many were angered with his performance, whilst plenty of them took to the social media outlet to call for Bielsa to drop him and play Eddie Nketiah instead.
Here are just some of their reactions…
Bamford needs to be dropped, I'm sorry.

— Phillips The Messiah (@itsdommasefield) September 21, 2019
Bamford needs to be dropped he has had his chance and he never takes it. I defended him a lot but it's a joke now.

— Fonixed (@Fonixed1) September 21, 2019
How many chances did Bamford have? If Eddie started, he would've put at least one away, and that's all we needed. I like to think Bielsa had a plan, but doubt it now. #lufc

— Marcelo Meatpants (@archiboldmeat) September 21, 2019
Bielsa needs to stop picking the same starting 11 every bloody week, we have got a good bench now and he needs to start using them. Harrison was poor, Bamford can't finish, Pablo was dreadful yet unless they get injured they always start.

— ScouseCozzy (@Carlos70791077) September 21, 2019
bielsa to blame again bamford and Harrison.loyalty is annoying me now we dominated yet again but nketiah and costa need to be starting games and they can actually finish chances

— ian burns (@ianpburns1) September 21, 2019
Should have had Eddie Nketiah, and Helder Costa on alot sooner. We should have won 5-1 but for the missed Penalty from Klich, which was wasteful, and the missed chances from Bamford, means we go away with a draw. Bielsa needs to at least start Nketiah,and stop relying on Bamford.

— Simon Riches (@SimonHJR77) September 21, 2019
When are we going to learn. Carbon copy of last year. Can't score with gazillions of chances and the opposition score with their only shot on goal all game. Simply cannot keep starting Bamford.

— Andrew Kealing (@AKealing) September 21, 2019
Has been same issue for 2 seasons now…. BAMFORD Fans can see it yet the all knowing bielsa is blind to the problem

— pablo is god (@oioiMOT) September 21, 2019
Patrick Bamford at fault yet again for missing chances

— Matty Harrison (@harrisonmatty1) September 21, 2019
Bamford couldn't hit the water if he fell out of a boat

— Yorkshire Lass (@juliebegood76) September 21, 2019