Sheffield Wednesday: Fans discuss Cameron Dawson after recent mistakes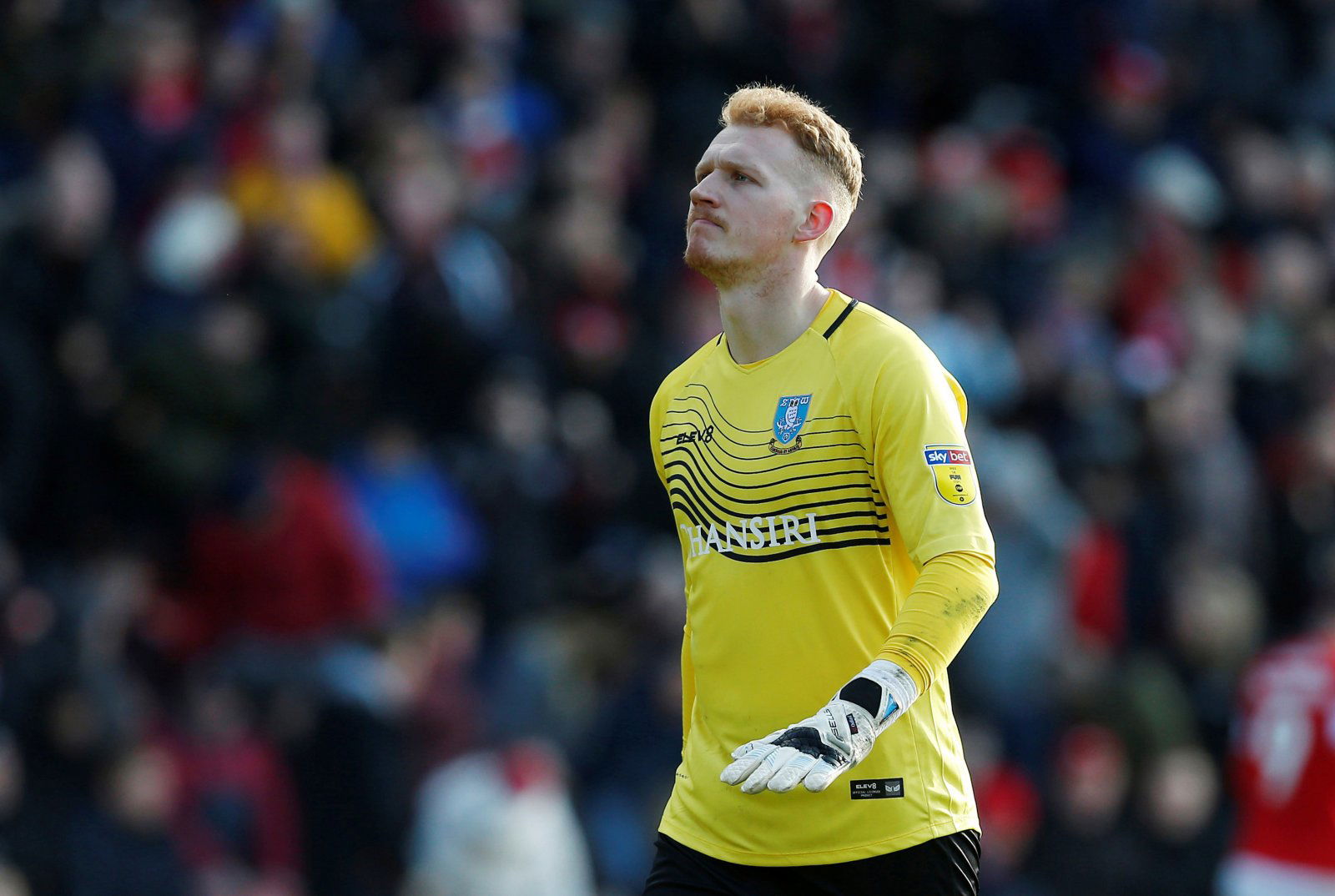 Garry Monk believes there is a lot of work to do to improve the squad and one big change he has already made this season has come between the sticks, dropping Keiren Westwood from the starting line-up.
The 35-year-old started off the season as first choice and has made 14 league appearances this term, which made it a surprising and bold call when Monk turned to Cameron Dawson instead, despite Westwood being first choice at Hillsborough since 2014. It is a decision that has shown signs of promise as Dawson has conceded just 19 goals in 18 Championship games, but recent matches have highlighted a flaw in his game, namely his kicking ability.
That was evident at the weekend against Barnsley as he gifted the hosts an equaliser by failing to clear the ball sufficiently. It instead landed at the feet of Cauley Woodrow, who found the open net with ease.
Some supporters have been discussing the 24-year-old's performances and whether he deserves to retain his place in the team ahead of Westwood. Here is some of the debate taking place between members of the Owls' fanbase.
Good article Dom. However,there are no doubts Dawson needs to improve not only on his kicking but also his distribution and giving confidence to what is a shaky back 4 at present. Can't go back to Westwood but is it time for Wildsmith to show what he can do?

— stephen varns (@stevie1953) February 11, 2020
I understand stand what you have written and view from GM, seeing Dawson with more of a future at the owls, but I feel Westwood will more likely find form quicker than Dawson because of his experience alone, can GM really risk a playoff place

— Fion Duffield (@fionduffield) February 11, 2020
Good stuff from @domhowson After recent errors it is difficult but we can't keep going back – have to move on.

— WarOfTheMonsterTruck (@SheffWedWOTMT) February 11, 2020
Sorry but if Dawson is the best we can hope for then we're even more doomed than I thought!

— Kerry Lomas (@KLomas68) February 11, 2020
Absolutely right to stick with Dawson. He's been class besides 2 kicks recently. One that cost us a goal in a game we won and one that cost us 2 points. Up to the strikers to score more than 1 goal against a team in the bottom 3.

He will continue to develop and get better.

— Azza Kay (@SWFCAzza) February 11, 2020
Problem with being a keeper is, mistakes normally lead to a goal conceded. There are may other outfield players underperforming & making mistakes, yet this may not lead to a goal. Give Cam a break, he's a young solid keeper with his future ahead of him. Sure he'll bounce back!

— Mad Wednesdayite [Mårçüś] (@MadWednesdayite) February 11, 2020
sorry but if all you are as a goalkeeper is a good shot stopper then you aren't good enough to be a number 1 at a championship club… his kicking puts us on the back foot time and time again and while he may be a good lad, good lads don't get football results good footballers do

— Jackson (@b_010902) February 11, 2020
What do you make of the goalkeeping situation? Wednesday fans, let us know who deserves to be first-choice and if Monk has made the right decision!