Sunderland: Fans praise Phil Parkinson as statistics highlight upturn in fortunes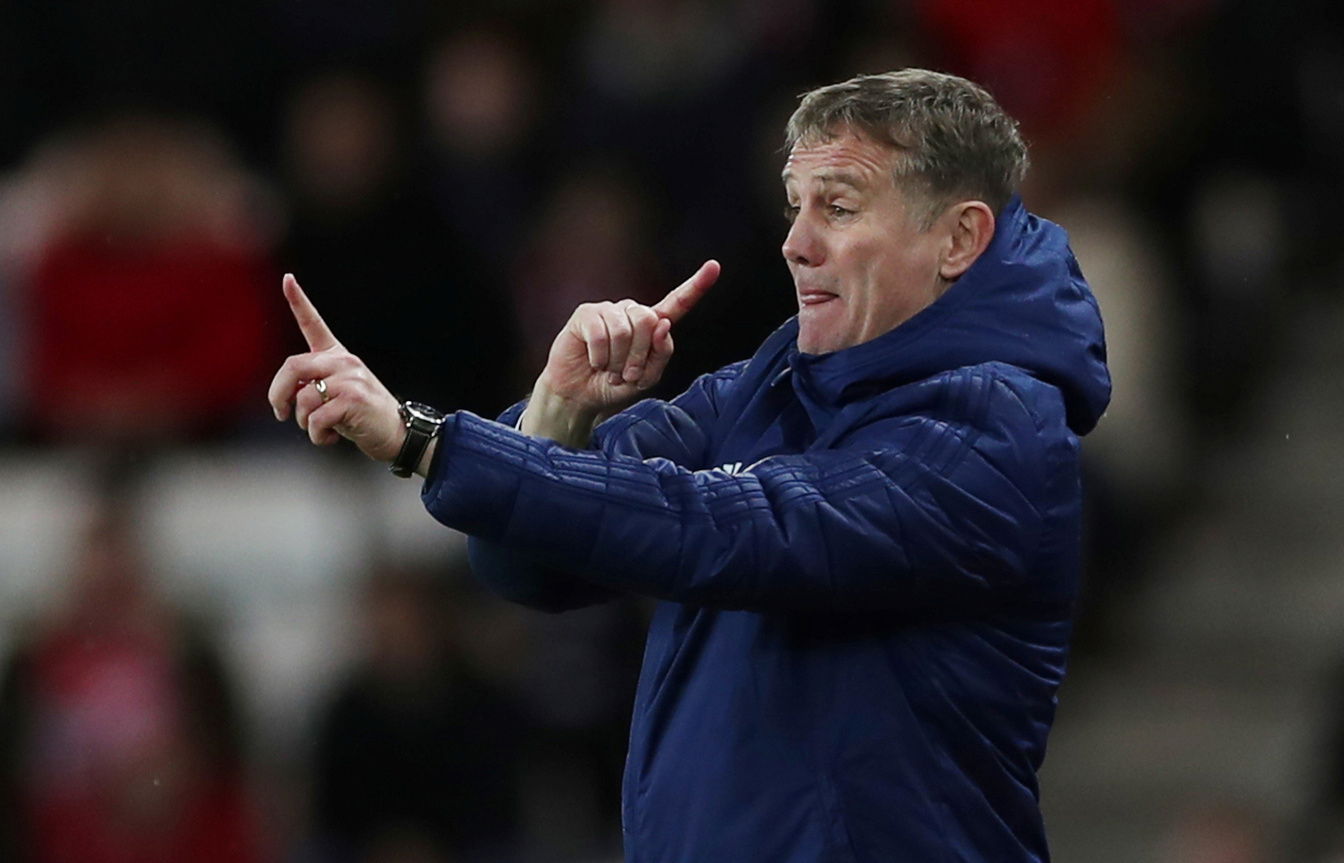 If Sunderland maintain their current form, they look like contenders to win promotion back to the Championship, a feat that seemed unattainable just a few weeks ago.
The Black Cats went into Christmas in the bottom half of the table after a run of seven defeats in eight games, with Phil Parkinson getting off to a disastrous start to life in the north-east with two wins in his first 14 games. However, despite pressure from fans calling on their manager to be sacked, Parkinson has seemingly adapted well and found a system that allows his players to thrive.
Some supporters have taken note of his recent statistics, which includes one defeat in 12 games, with 14 goals scored in that time and just six goals conceded. Such a return, particularly defensively, is what often forms the foundation for promotion, and considering that Sunderland are now just four points off second-placed Peterborough with two games in hand, it is likely that they could break into the automatic promotion places sooner rather than later.
Parkinson deserves tremendous credit for that, and he is receiving it from several Black Cats fans, as seen below.
None of us saw this coming in December/November, got to respect Parky's resilience when facing huge odds fan back lash before we went on this run

— Aidan_112 (@AidanMuers) February 11, 2020
Overjoyed to be proven wrong.

— CPJ90NE (@cpj90) February 11, 2020
Yeah credit where credit is due he has got them organised and proving himself to be a good choice.
Stewart Donald may have his faults but he could have easily buckled under a lot of pressure and sacked Parkinson, so think he needs some praise and support too.

— craig hellens (@hellensysafc) February 12, 2020
Give him a knighthood

— EHX13 (@HunterEliot19) February 12, 2020
Who'd have thought it! Love being wrong like.

— Wayne Holden (@w24holden) February 11, 2020
Certainly a good turn around since Boxing Day,

— keith coundon (@Keiith_C_1971) February 11, 2020
Two of the draws should have been wins with half decent referees. Bolton H and Fleetwood A

— kevin defty (@kevindefty1) February 11, 2020
Just how good has Parkinson been recently Sunderland fans? Let us know if he has changed your opinion of him too!