Leeds United: Alioski delivers update on his ongoing contract talks with the club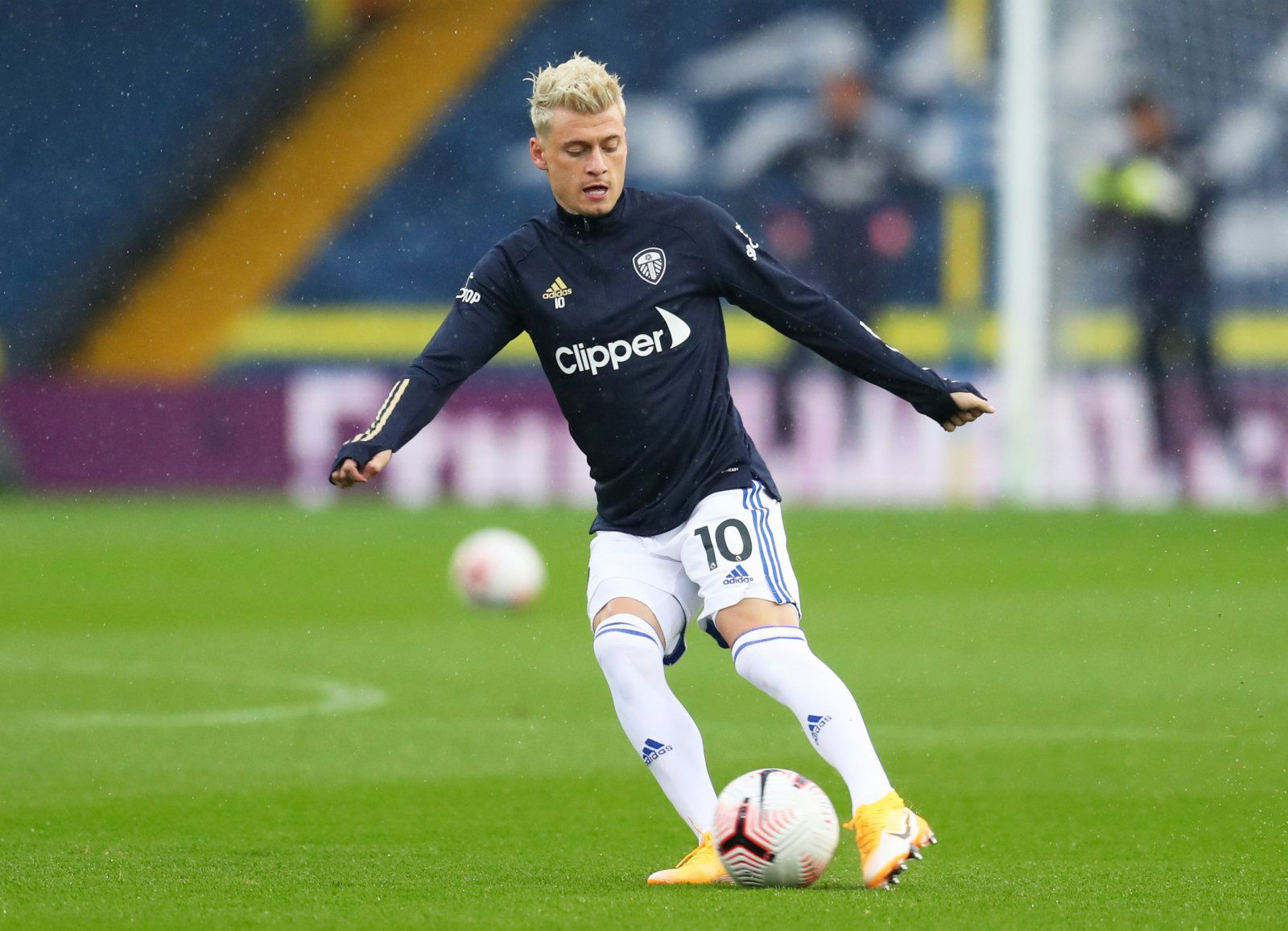 Ezgjan Alioski is one of many Leeds players who has adapted impressively to the Premier League and it looks like he is going to be rewarded with a new contract.
He has been discussing the ongoing negotiations and it appears that he would like to stay at the club.
Alioski discusses contract talks
Speaking to BBC Radio Leeds about his contract, Alioski made it clear to Marcelo Bielsa and everyone at the club, that he wants to stay. He said:
"Still nothing happened. I am here, my contract ends next year. I'm not thinking about leaving Leeds.  I'm concentrated on playing for Leeds. Whatever happens, happens in the end, but of course, I would love to stay."
"But I want to just enjoy the football and live in the moment. I see things in the media, but nothing has happened still. But I am focused on enjoying my time at Leeds."
Hopefully Leeds can sort the contract out sooner rather than later
Three of his eight appearances this year have been from the bench but Alioski has still managed to average 2.1 tackles per game (SofaScore).
Those five words; "I would love to stay" are a clear indication, both to Leeds and to Bielsa, that the player is happy in Yorkshire and that he wants to sign a new deal, but time will tell if he's offered one.
The player has received a lot of praise for his performances in the past from former England striker Kevin Phillips, who said: "When he comes off the bench, he can change the game and if you start with him, he might be able to produce a bit of magic. Either way, he does not moan and every squad needs a player like that."
With this sort of praise and the dedication and commitment he has put in to the club, there is no doubt that Alioski deserves a new deal and hopefully, this will get sorted sooner rather than later.
His body of work so far, added to the fact that he has made his stance clear by delivering the message: 'I would love to stay',  should hopefully see the club speed up the process of giving him a new contract.
In other Leeds news one star has been praised by footballing legend Deco, have a read who it is here!