Harvey Barnes – Profile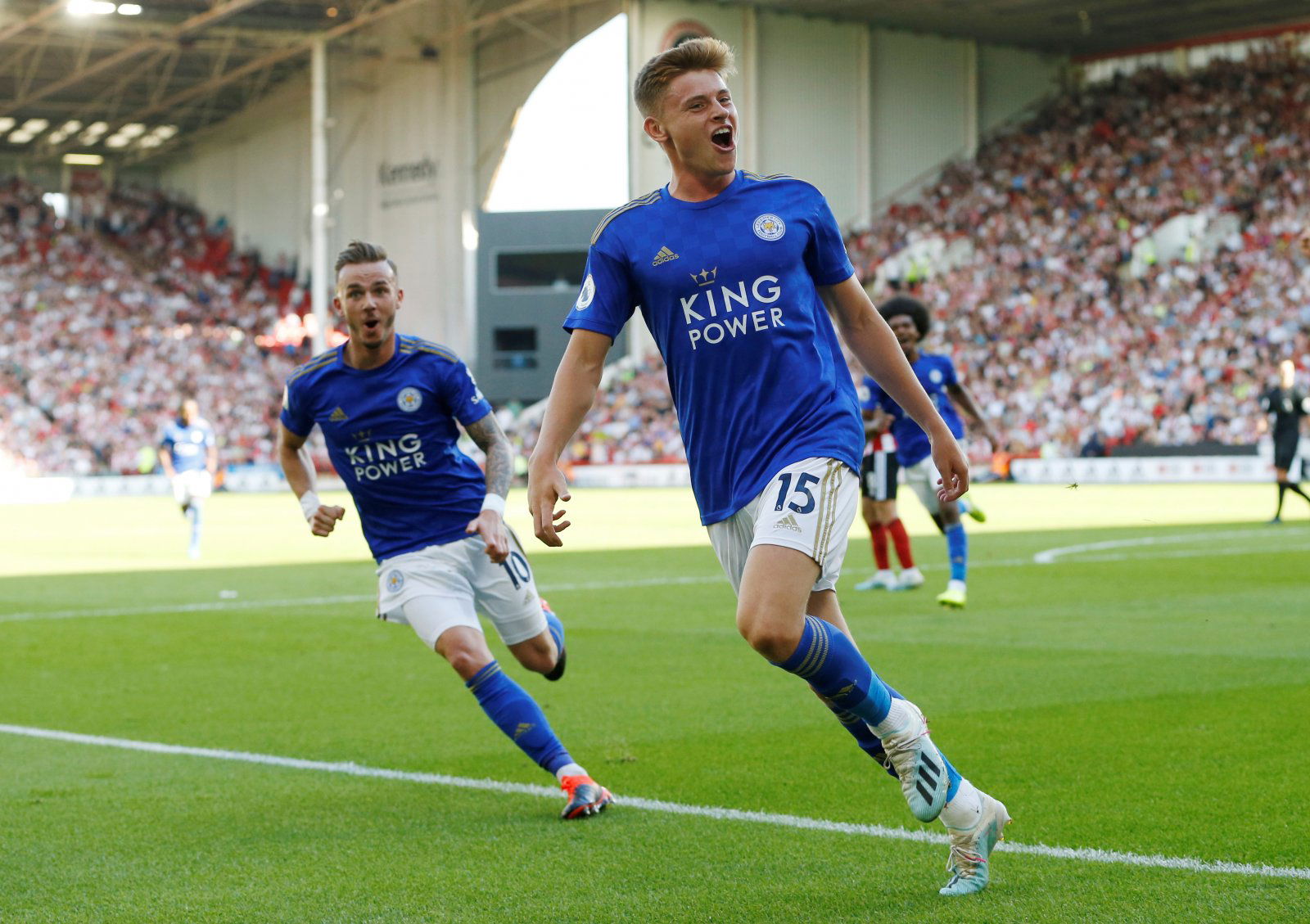 Name: Harvey Barnes
Club: Leicester City
Date of Birth: 9 December 1997
Position: Midfielder (Wide/Central/Attacking)
Harvey Barnes – his career so far
At the age of 22, Harvey Barnes has not only already made it on the big stage but is also a big part of Leicester City's first-team squad under Brendan Rodgers. But he truly had to go through thick and thin to get where he is right now and despite his obvious talent and potential, it wasn't a straightforward path at all.
Barnes played for the Greenfield Primary School when he was growing up and ended up joining Leicester City at the age of just nine. But straight from the beginning, he was a huge talent just waiting to be unleashed for the Foxes who didn't wait long to give him his first professional contract with the squad.
He penned that in the summer of 2016 and by the end of the year, he already made his debut for the senior squad, coming on as a substitute away at FC Porto in the UEFA Champions League clash that ended badly for his team.
But in the following year, young Barnes joined MK Dons on loan for the remainder of that campaign, featuring in a total of 21 games, scoring six goals and assisting one on the side as well as his talents were starting to break through.
Upon his return, Barnes spent some time with Leicester's U23s and during the summer of 2017 he signed a new four-year contract before going on another loan, this time to Barnsley FC where he scored and assisted five goals across a total of 25 games.
After being recalled to King Power Stadium in January 2018, Barnes quickly made his domestic debut in a goalless Emirates FA Cup third round stalemate at Fleetwood Town, soon to be followed up by his Premier League bow against Southampton in April 2018.
Still, there was one more loan around the corner as Barnes played 28 games for West Bromwich Albion, tallying nine goals and eight assists in the process before committing his future to Leicester until 2024 in the summer after his return, becoming a fully-fledged first-team member in the process as well.
So far, he can boast with 54 senior performances, eight goals and nine assists.
Transfer latest
Barnes has somewhat been outshined by his teammates, James Maddison, and that may very well be the reason why there haven't been many transfer rumours or transfer news linking him with a potential scoop in the near future.
Of course, just the fact that he's signed that new contract in 2019, which is still fresh and stretches until 2024, is also a pretty big indication the Foxes are keen on keeping their young gem at the club.
There are no other Leicester City news suggesting otherwise at the very moment but with the summer transfer window edging ever closer, we could expect a transfer rumour or two to pop up sooner rather than later.
Player profile
Barnes is quick on his feet and well capable of being deployed all across the final third, preferring the left-wing but also being quite effective when played in central areas, especially when slotting right behind the striker in that no.10 role.
When he is used as a wide outlet, however, he maintains the team's width and can do some serious damage with his runs behind the defensive line and into the final third or the box itself.
But even more importantly, Barnes does have an eye for goal and can both finish the actions himself or set his teammates up for a golden chance. His intelligent movement is often used as a weapon to confuse the markers as the 22-year-old has been known to swap positions throughout the 90 minutes.
Still, his pace and technical abilities seem to be his most prominent weapons and Leicester have been using his skill set quite well so far, as evidenced from his eight goals and nine assists.