Celtic: Fans buzz over recent Damien Duff news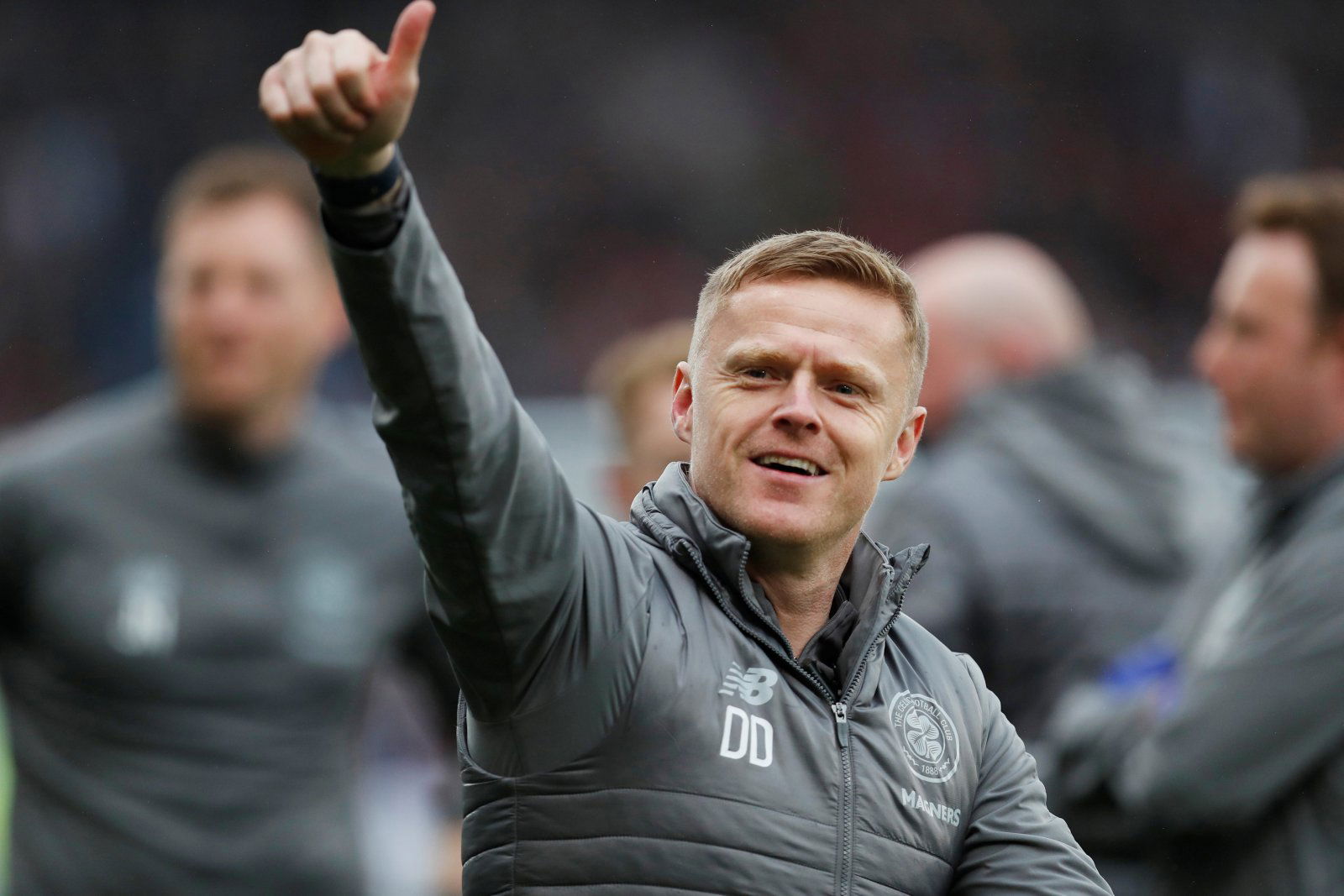 Some Celtic fans have been sharing support for Damien Duff in response to a tweet that was recently posted by the club's official Twitter account which declared that the 41-year-old coach is set to "join the Republic of Ireland coaching staff" starting on the first of August while continuing "in his role as first-team coach at Celtic". 
The Republic of Ireland's national team received a shakeup at the weekend as the FAI announced that "Mick McCarthy is to be succeeded as national team manager by Stephen Kenny with immediate effect". 
As the FAI explained in their recent announcement, McCarthy was originally set to step down from his role as Republic of Ireland manager on the 31st of July, with Kenny set to take the reins on the first of August, following his stint as the Republic of Ireland's U21 manager. 
This would have seen McCarthy lead his side into EURO 2020 if they were to advance to the tournament finals through the playoffs. However, due to the current viral outbreak, EURO 2020 is set to be postponed "by 12 months", as confirmed by uefa.com. As a result, the FAI have made the decision to end McCarthy's second tenure as Republic of Ireland manager prematurely. 
As confirmed by the FAI via a recent tweet, Celtic coach Damien Duff will join the new-look Republic of Ireland coaching team that is set to be headed by Kenny. 
Duff has received some complimentary words on his coaching work from former Republic of Ireland international Darren O'Dea, who has claimed that the 41-year-old "is a fantastic coach", as reported by The Irish Mirror. With that in mind, it may be understandable why some Hoops fans have been reacting with joy to the news that Duff is set to continue in his role with Celtic upon joining up with the Republic of Ireland in August. 
Read the positive reactions from some Celtic fans to this news in the tweets below.
🇮🇪 Damien Duff has agreed to join the Republic of Ireland coaching staff from the 1st August. He will continue in his role as first team coach at #CelticFC. https://t.co/O8RTDXgVJ3

— Celtic Football Club (@CelticFC) April 5, 2020
Great to hear that Duffer remains with us. An integral part to our continued success

— Disco Dave C (@discodave14) April 5, 2020
Yasss! Fantastic opportunity for him 🍀

— LouMun 67 (@lfmunro) April 5, 2020
@paulthetim @FAIreland Great honour for Damien. Will benefit Celtic in a scouting capacity, as some players might catch his eye.

— Celtic Symphony (@DM8883) April 5, 2020
Good bhoy Duffer!🇮🇪🍀☘️❤️

— Coly Bhoy (@coly_bhoy) April 5, 2020
Good luck to him 🍀🍀🍀👍🏽

— Disco abd elhamed 😎🍀 (@Davidbeaton20) April 5, 2020
glad to hear he's staying on. this has been playing on ma mind all day. miss you Celtic x

— Joe Grattan (@lonesomegoatman) April 5, 2020
Glad he's staying on well done duffer

— G 🍀 (@hoops18888) April 5, 2020
Celtic fans, what do you make of Duff's appointment? Let us know below!