West Ham: Noel Whelan perplexed as to why Sebastien Haller replacement was not found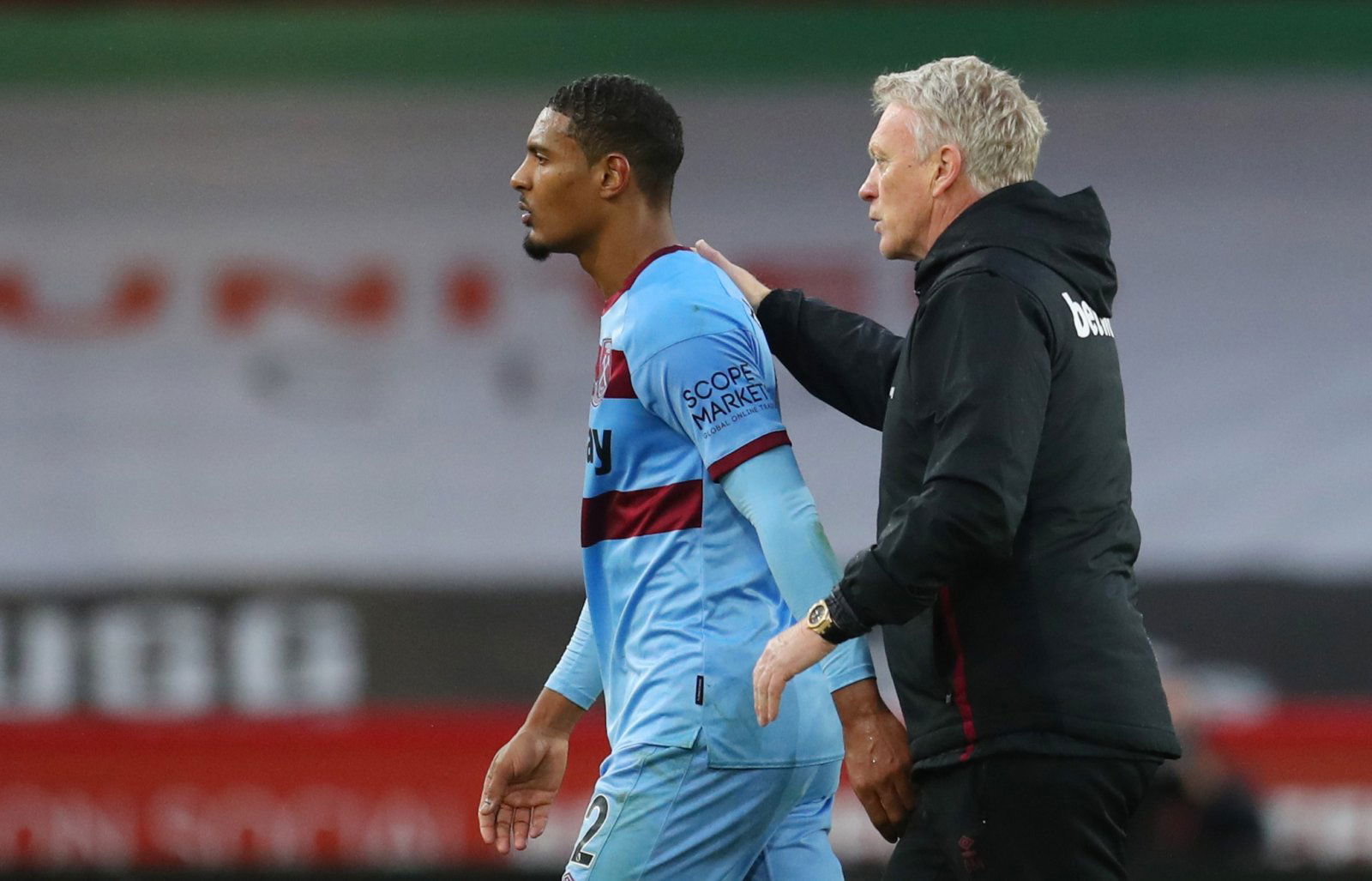 Former Premier League striker Noel Whelan cannot understand why West Ham United failed to replace Sebastien Haller during the January transfer window.
Whelan puzzled
The 26-year-old completed his move to Ajax last month for £20.25m – a player that stands as the Hammers record signing after spending £45m to bring him to the London Stadium.
After scoring only 14 goals from 53 appearances in all competitions, his time in East London was cut short. Much to the amazement of the supporters, he was not replaced.
This means that Michail Antonio is West Ham's only out-and-out striker available for selection and they could become threadbare if the Englishman gets injured.
Because of this, Whelan was mystified as to why the Hammers only brought in Jesse Lingard on loan and not another centre-forward.
"It's a very strange one, it really is," he told Football Insider. "You let your record signing go in Haller for £20m less than what you bought him for and you get £20m in the bank.
"I know they brought in Jesse Lingard through the door. At the minute they're a team that is looking at getting into Europe and the added firepower of a striker maybe would've pushed them closer to that outcome.
"It's very, very strange they didn't go out there and replace Haller. I thought that would've been the first port of call and somebody you needed into the football club was a striker to cover the player who left.
"Maybe they couldn't get one over the line, we just don't know. But I'm not surprised the fans aren't happy. That's something you probably do at the end of the season, sell a striker. Not halfway through and don't replace him. A bad call there by West Ham.
"If Antonio gets injured you're left with nothing and you're trying to put square pegs in round holes."
Transfer Tavern Verdict
We agree with Whelan. It is an odd decision from the club's owners not to replace a player that they spent so much money on back in 2019.
Antonio has had injury problems in the past few seasons and looking what has happened over at Liverpool in their defence, surely the sensible option would have been to buy a striker as well.
That being said, the world is in an odd place with empty stadiums and a huge loss of revenue expected to be announced in April. Time will tell whether this will have an effect on West Ham going forward.
In other news, West Ham to take second bite of the cherry in pursuit of £35m-rated star.